Education, Support, Cancer, Community
Saturday, 06/22/19 11:00 AM - 9:00 PM
Add to your Outlook calendar
Add to your Google calendar
Central Middle School
725 7th Street
Columbus, IN 47201
Get Directions
Please join us in celebrating our Cancer Survivors at the Relay for Life event. This year, CRH is teaming up with the American Cancer Society for our annual "Survivor's Day" celebration. Heroes of Hope - avenging cancer one fight at a time!
What: Relay for Life
When: June 22, 2019 (11:00 am – 9:00 pm)
Where: NEW LOCATION DUE TO WEATHER:
Central Middle School, 725 7th St, Columbus, IN 47201
Schedule of Events: 11:00 am Opening Ceremony
12:00 pm Survivor's Lunch
Taco 'bout Super Survivors
2:30 pm Survivor's Ice Cream Social
3:00 pm Fight Back Ceremony
4:00 pm Live Auction
8:00 pm Luminaria
9:00 pm Closing Ceremony
Whether it's an hour, an afternoon, or all day – please join our team in raising funds and awareness about the fight against cancer. Here are some of the ways you can help us support the fight:
· Join the CRH Cancer Center team to walk the relay on the day of the event!
· Volunteer to greet staff and survivors at the CRH tent on the day of the event!
· Purchase one of our Cancer Center Relay for Life t-shirts ($15 per t-shirt):
In person at the CRH Gift Shop
(All proceeds go towards the CRH Foundation Cancer Center fund)
Online at https://tonylondonco.printavo.com/merch/columbus-regional-hospital/
(All proceeds go towards the Relay for Life)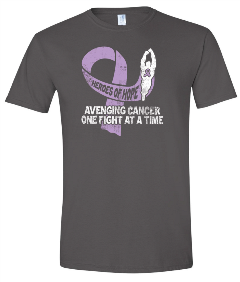 We have the honor of walking with our patients on a daily basis during their fight against cancer and would love to have you join us in honoring them and helping raise money to find a cure.
Looking forward to joining you all in the fight!
Your CRH Cancer Center Team Captains,
Rachel Emerton, PharmD, Oncology Pharmacist
Michelle Knapp, RD, CD, Clinical Dietitian

For more info, please feel free to contact remerton@crh.org, mknapp@crh.org or Beth Dawson, Events Coordinator at bdawson@crh.org.
Cost: Free
For questions about this event, contact us
Register Now