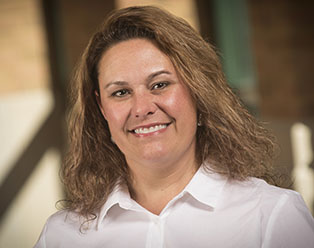 Make an Appointment
812-372-8883
Accepting
New Patients
Specialties
Family Medicine
Physician Group
PromptMed
Contact
812-372-8883
Location
2502 25th Street
Columbus, IN 47201
Get Directions
Education & Training
Education Ivy Tech, Indiana Wesleyan University, University of Louisville
Biography
Graduating from Ivy Tech Community College in 2002, she started her career as a Registered Nurse. She went on to further her education at Indiana Wesleyan University in 2007 with her Bachelor's Degree. In 2014, she graduated from University of Louisville with her Master's Degree in Nursing - Family Nurse Practitioner Tract, and gained her national certification in Family Practice in July 2014 by the American Academy Nurse Practitioners.
Stacey worked as a Critical Care RN for 12 years before she became a Nurse Practitioner, with the majority of her time working on Transitional Care Units and Intensive Care Units at the formerly known Jewish Hospital Downtown Campus - Louisville, Ky, Baptist Hospital East - Louisville, Ky, and Sts. Mary and Elizabeth Hospital - Louisville, Ky. Her most current RN position was at Sts. Mary and Elizabeth Hospital where she won The Daisy Award for Nursing Excellence 2 years in a row, 2012 and 2013.
Stacey is married and has 5 children. She and her husband, Ryan, enjoy spending time boating, skiing, camping, hitting golf balls at the driving range, and hanging around the house with the kids.
Back to Search Results