PLATELET-RICH PLASMA (PRP) PROGRAM
Columbus Regional Health Orthopedics and Sports Medicine is now able to offer and perform platelet-rich plasma (PRP) injections for a wide range of orthopedic and musculoskeletal conditions.
What is PRP?
Platelet-rich plasma is a treatment for joint and musculoskeletal disorders that uses concentrated platelets from a simple blood draw to target damaged tissue. The platelets carry high concentrations of growth factors, proteins, and other bioactive molecules that are important to the body's natural healing processes. The procedure involves a blood draw similar to having labs drawn, separating and concentrating the platelets into plasma, and then injecting the platelet-rich plasma into the damaged target tissue - usually a joint, tendon, or other soft tissue structure.
Common Conditions Treated with PRP
PRP can be utilized for a variety of joint and musculoskeletal problems. The most appropriate conditions and those with the best evidence to support PRP treatment include early knee osteoarthritis, tennis elbow, heel pain (plantar fasciitis), Achilles tendon disorders, tendon problems around the hip or hamstring, and isolated partial rotator cuff tears.

PRP is an office-based, non-surgical treatment and is performed at Columbus Regional Health Orthopedics and Sports Medicine by Timothy Von Fange, M.D.
PRP Cost
Generally PRP is not covered by insurance and is a cash pay procedure only. The baseline cost for a PRP injection is $600.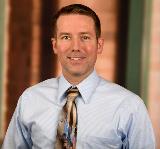 Timothy Von Fange, M.D.
Dr. Von Fange earned his undergraduate degree at Indiana University and attended medical school at Indiana University School of Medicine. He completed a residency at Moses Cone Family Medicine, where he was co-chief resident, and his sports medicine fellowship at Moses Cone Primary Care Sports Medicine, in Greensboro, North Carolina.

Dr. Von Fange's care includes evaluation and management of joint and musculoskeletal conditions for individuals of all activity and performance levels.

To learn more, call 812.376.5070 or visit crh.org/ortho.

View All Success Stories

CRH News