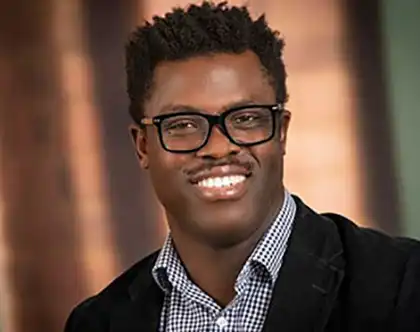 Make an Appointment
Accepting
New Patients
Specialties
Clinical Cardiac Electrophysiology
Cardiovascular Medicine
Internal Medicine
Physician Group
Southern Indiana Heart & Vascular
Contact
Location
2325 18th Street
Suite 130
Columbus, IN 47201
Get Directions
Education & Training
Education KNUST - School of Medical Sciences, Ghana
Board Certification Cardiovascular Disease, Clinical Electrophysiology, Internal Medicine
Residency Cleveland Clinic Foundation, Ohio (Internal Medicine)
Fellowship Georgia Medical College, Georgia (Cardiovascular Medicine)<br />Dartmouth Hitchcock Medical Center, New Hampshire (Clinical Cardiac Electrophysiology)
Albert Sey has been practicing medicine since 2005 after completing medical school in Ghana. He's had diverse experience in various specialties during his practice as a family/general physician. Between 2010 and 2020, his interest has been focused on evidence-based medicine and has since obtained board certification in internal medicine, cardiovascular medicine, and electrophysiology. Over the period in his practice of medicine, Dr. Sey has developed a passion for professionalism in discharging his duties with utmost care and relevant detail.

Additionally, with a high sense of ethical awareness, pleasant personality, a tendency to be empathetic, and with an exposure to patients from diverse multicultural backgrounds, Dr. Sey strives to deliver comprehensive healthcare encompassing the above to his patients.

Dr. Sey is currently focused on delivering quality care to patients with heart rhythm abnormalities by treatment with medications, cardiac devices, and performing invasive surgeries for arrhythmias.
Back to Search Results