Learn More
Mission
---
Improve the health and well-being of the people we serve.
Vision
---
Our vision is to be your health and wellness partner for life.

We will achieve our vision by always:
- Caring for you and our community with compassion
- Connecting you to the best health resources
- Excelling in all we do
Executive Leadership
---
Jim Bickel
President & CEO

Julie Abedian
VP, Community Partnerships & Corporate Responsibility

Steve Baker
VP & Chief Technology and Information Officer

Holly Cheek
VP & Chief Nursing Officer

John Loya
VP, Human Resources & Organizational Development

Christina Raaf
VP, Hospital Operations

Thomas Sonderman, MD
VP & Chief Medical Officer

Marlene Weatherwax
VP & Chief Financial Officer
Board of Trustees
---
Zack Ellison, Chairman
David Doup
Marsha Hunt
Don Michael
Frederick Shedd, M.D.
Sherry Stark
One clear purpose — to provide the absolute best in patient care
Columbus Regional Health is a health system serving a 10-county region in southeastern Indiana. The health system contains more than 2,100 employees, 225 physicians on medical staff and 250 volunteers. Columbus Regional Hospital, the system's flagship facility, is a 225-bed not-for-profit hospital, providing emergency and surgical services and comprehensive care in numerous specialty areas. Columbus Regional Health Physicians offers a network of primary and specialty care physicians.
Columbus Regional Health is nationally recognized for quality patient care – winning the American Hospital Association's Quest for Quality Prize, the highest quality honor awarded by the hospital industry – and patient privacy, receiving the Privacy Excellence Award from Fairwarning Inc., a national leader in patient privacy monitoring. Other recognitions include Becker's Hospital Review 100 Great Community Hospitals and being named a top hospital by US News & World Report. We've also been named one of the top five most beautiful hospitals in America.

As the face of healthcare changes, at Columbus Regional Health we are not content to be a top Indiana healthcare provider. Our team is redefining what it means to provide the best in healthcare on a national level too. We have been recognized by the National Committee for Quality Assurance for outstanding patient-centered medical home practices. And, our culture inspires us to stay abreast of the newest medical technologies and procedures, and to strive for constant improvements. Columbus Regional Hospital was Indiana's first Magnet designated hospital for outstanding nursing care. And we have been awarded one of the best places to work seven times in nine years by the Indiana Chamber of Commerce.
Columbus Regional Health offers high quality specialty care including:
Our Flood Story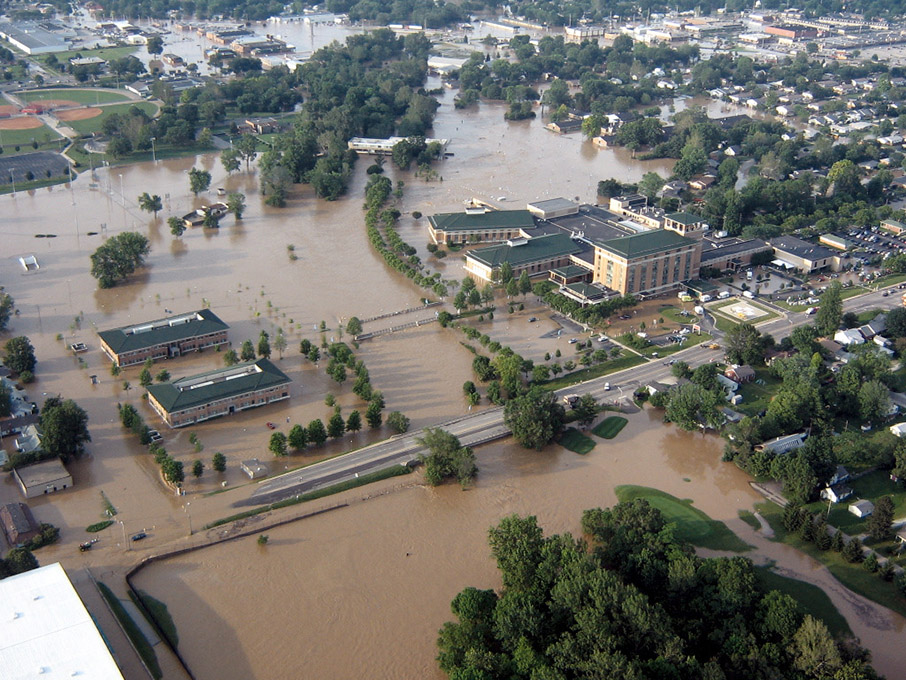 On June 7, 2008, Columbus Regional Hospital experienced a disaster on a scale few other hospitals have survived - a flood of historic magnitude severely damaged the hospital, prompting the evacuation of 157 patients, and forcing us to close our doors for the first time in our 90 year history. The flooding caused over $180 million in damages and destroyed several critical functions, including our laboratory, pharmacy, information services, food services, and mechanical and electrical systems.

Our commitment to patients and each other held steadfast during the hospital closure as our physicians and staff spread out into the community to care for patients at area hospitals, serve at community centers, and help not only Columbus Regional Hospital but the entire city of Columbus recover and rebuild from the devastating flood. On October 27, 2008, less than five months after the flooding, we opened the doors to our new and improved facility and renewed our commitment to serving the families of our region. Watch our story of how we responded to a crisis and renewed our commitment to excellence in the aftermath of the flood.
Today, we are stronger and more committed than ever to the core value of Columbus Regional Hospital - to be the best in the country at everything we do.
To watch a video showing the impact and how Columbus Regional Hospital responded to the flood of 2008 click here.