CRH Radiology Department
812-376-5362

2400 17th Street
Columbus, IN 47201
Get Directions
Columbus Diagnostic Imaging
812-376-1000

790 Creekview Drive
Columbus, IN 47201
Get Directions
Overview
Columbus Regional Health's Radiology Department located within Columbus Regional Hospital provides comprehensive diagnostic and therapeutic testing and treatment using the latest in modern equipment and staff expertise to provide non-invasive viewing of soft tissue, blood vessels, and the skeletal system.

In addition to traditional x-rays, our diagnostic imaging services include ultrasound, mammography, PET/CT, Interventional Radiology, CT scans, angiography, nuclear medicine, MRI, vascular lab, and bone densitometry. Our imaging services touch nearly every program at our hospital, improving our treatments and outcomes.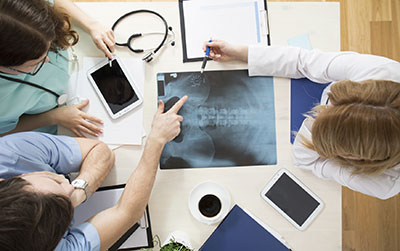 Convenient Outpatient Location
Columbus Diagnostic Imaging provides a complete range of Outpatient Imaging services at a convenient location in Columbus. This location is part of Columbus Regional Health and works closely with Columbus Regional Hospital based imaging services to extend our full range of services.

CDI offers convenient access including same-day appointments for most modalities along with the option of walk-in availability for general X-ray needs. The imaging services at CDI include a new 1.5 high field Tesla MRI along with Board Certified Radiologists located on-site allowing for results to be sent to the ordering physician's office within 24 hours.
More About CDI
Accreditation and Certifications
The Radiology Department consistently follows standards established by the following accrediting and regulatory agencies: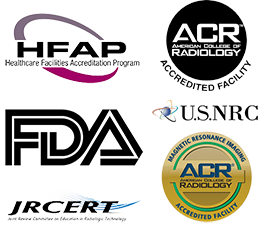 Healthcare Facilities Accreditation Program (HFAP)
The American College of Radiology (ACR)
Food and Drug Administration (FDA)
Indiana State Board of Health Nuclear Regulatory Commission (NRC)
Joint Review Committee on Education in Radiologic Technology (JRCERT)
A three-year accreditation for MRI (magnetic resonance imaging) by the American College of Radiology (ACR)