Overview
Having a baby is one of life's most important experiences, and Columbus Regional Health's Birthing Center provides a full range of delivery services to support your needs before, during and after giving birth. Our experienced nurses and physicians understand the needs and concerns of parents expecting a new baby. We provide family-centered mother and baby care as we welcome over 1,200 babies each year.
Prenatal Class Offerings
These classes provide you with information related to a variety of topics within the pregnancy, childbirth, and newborn spectrum. We offer many class options in order to best fit your schedule and offer a comprehensive prenatal education program.
View list of classes
Mommy Express
The Columbus Regional Health Birthing Center has partnered with Mommy Express to help supply breast pumps for those who plan to have a baby at CRH. Patients who attend a PREPARE visit (usually at or after 36 weeks) can fill out paperwork to get a breast pump sent to their home before they even deliver, usually within 48 hours. Mommy Express carries a wide range of breast pumps and accessories, and patients will be contacted directly to provide options based on insurance coverage. This program allows moms to have a pump prior to delivery so that a lactation consultant can show them how it works. Mommy Express accepts a wide range of insurance types including Medicaid.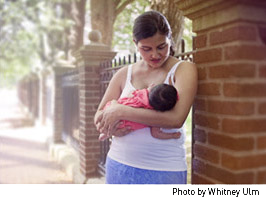 1200


Babies
Delivered at CRH Annually
Peer / Lactation Support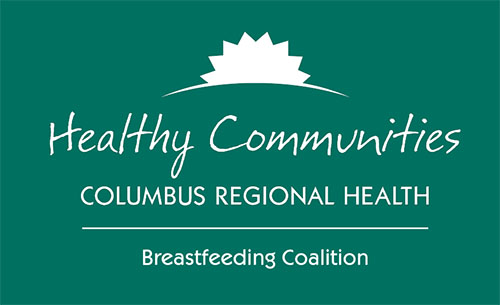 Nurse n' Chat is a time to meet with lactation consultants in an informal setting, meet other moms or to simply weigh your baby.
Nurse n' Chat meets every Tuesday from 9:30 a.m. to 11 a.m. at Mothering Essentials on 424 Washington St. (above Locketts) in downtown Columbus, IN. An elevator is available.
Donor Milk Available at CRH
When a mother's milk is not available, pasteurized human donor milk can provide a healthy alternative. Human donor milk contains multiple immune properties not present in formula. In addition, it reduces the chance of infection, necrotizing enterocolitis (NEC), a life-threatening intestinal condition, and sepsis and can reduce the length of a hospital stay.
Human donor milk is prescribed for:
Congenital abnormalities
Feeding intolerance
Immunologic deficiencies
Prematurity
Infants susceptible or recovering from NEC
Failure to thrive
Malabsorption syndromes
Short-gut syndrome
The Milk Bank follows strict screening and processing guidelines to ensure the safety of pasteurized human donor milk. The Milk Bank provides pasteurized donor milk by prescription to our hospital.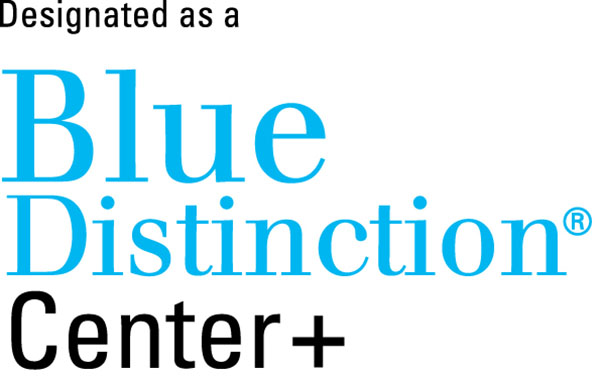 In January 2016, the Birthing Center at Columbus Regional Health was designated as a Blue Distinction Plus Center for Maternity Care by Blue Cross Blue Shield of America. Blue Distinction Plus Centers have met nationally established criteria by demonstrating expertise in delivering quality specialty care, safely and effectively in the most cost-effective manner possible.
Columbus Regional Health is also a Milk Bank Donation site!
Columbus Regional Health has partnered with The Milk Bank to make donating easy and has established CRH as a convenient place for moms to drop off human milk donations. If you are interested in becoming a donor, please contact The Milk Bank directly at 317-536-1670 or go to www.themilkbank.org/donate to learn more. Once you have completed the screening process and have an official donor number, simply contact the Lactation Department at 812-375-3545 to schedule a drop-off time.
Visitation Policy
Visiting hours are from 10am to 8pm. Visitation will be open for another hour even if your delivery is at a time outside of general visitation. No children under the age of 14 are allowed to visit unless they are the sibling of the baby.

To provide the safest atmosphere for your delivery, during labor and for one hour after delivery, only three people are allowed at a time in your room to visit, and this includes the support person that you chose. Your support person may stay the whole time to help care for yourself and the baby. Only one designated support person can stay overnight after delivery.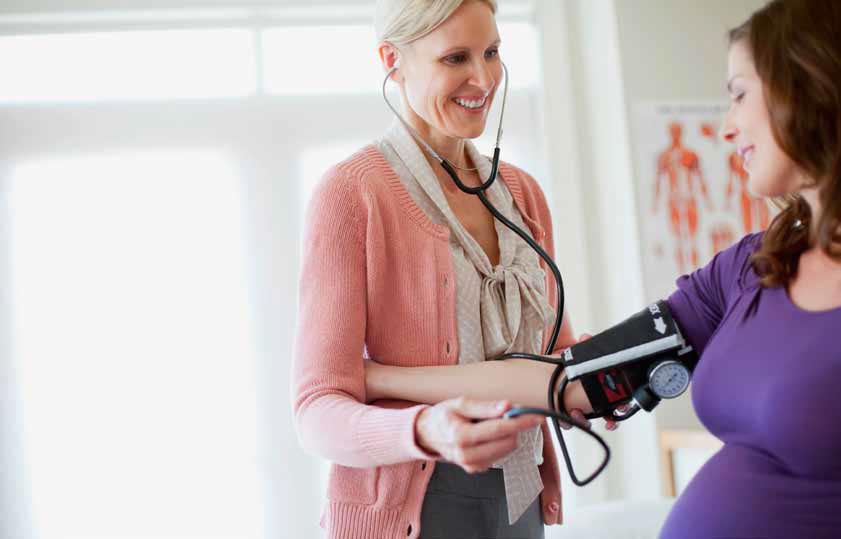 Mar 14, 2016
Expectant Mothers Should Plan Ahead with Prenatal Care
When you're expecting, there's almost no end to the offbeat advice you'll receive. But don't lose sight of the most crucial tip: Proper prenatal care helps prevent and treat any issues that develop during pregnancy.
Full story