Overview
What we want for our patients are fewer interventions and better long-term survival odds, achieved through effective control of the disease. We get that by using today's best technology and pharmacological advances, delivered with an understanding, human touch. Smart, compassionate people who know what you're going through and want the very best for you are who you'll find, ready to help, at the Cancer Center. It all adds up to great cancer care, right here in Columbus.

We're Expanding!
Expansion of our Cancer Center is well on its way, with an additional 6,600 square feet being added to the existing space, which sits just off the main entrance of the hospital.
Read more
More about the services we offer
Radiation
State-of-the-art High Energy Linear Accelerators are used to deliver intensity-modulated radiation therapy. We were the first cancer center in Southern Indiana to offer innovative therapy to treat patients needing radiation for cancer treatment.

Our Radiation Department is staffed by a full-time Board Certified Radiation Oncologist and Radiation Physicist. They are supported by the rest of the team available to help navigate patients and their families through the treatment program.
Medical Oncology
Our Medical Oncology department is staffed by two board certified Medical/Hematology Oncologists. They are complemented by a team of support staff who help navigate the patient and their family through the phases of their treatment and follow-up care.
Clinical Nutrition Services
Our registered dietitian provides a nutrition assessment, consults and provides patient education.
Social Work
Our oncology social worker assesses a patient's needs in order to provide an individualized cancer care program that addresses the physical and emotional needs of the patient and family.
Screening and Education
In our quest to put an end to cancer, we offer free community screenings, education and reduced fee mammograms for those who qualify.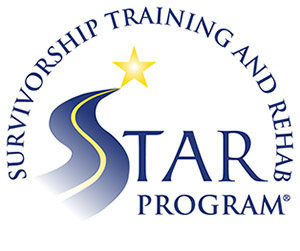 Survivorship Care
Columbus Regional Health is a national STARⓇ (Survivorship Training and Rehabilitation) Certified Rehabilitation Center.

The STARⓇ Program has been adopted nationally as a best practice model for survivorship care by leading cancer centers.

Your Individualized Plan
Our team is highly trained and ready to help all cancer survivors heal optimally, both physically and emotionally, whether they are cured, in remission or living with cancer as a chronic condition.

Your cancer rehabilitation plan will depend on your individualized goals that focus on increasing strength and energy, managing pain and improving your functioning and well-being.

Additional resources are also available to you if you need them. A helpful tool is the STARⓇ Program Survivor Guidebook, which provides valuable tips including how to set specific goals as well as suggestions about exercise, nutrition and sleep.

Cancer rehabilitation can improve your quality of life - whether you are going through treatment now, finished recently or long ago. Cancer rehabilitation is just one more way we are working to provide you with the highest quality care when you need it; before, during and after cancer treatment.
Insurance Coverage

Most cancer rehabilitation services are reimbursed by health insurance providers, including Medicare. We will work with your insurance provider to determine your benefits and coordinate any pre-certification needs.
Ed's Story
Ed Stone has been helping people for decades as a volunteer firefighter. When he found out he had prostate cancer and needed help he knew he was in good hands with Columbus Regional Health.
View more Cancer Center videos
Related News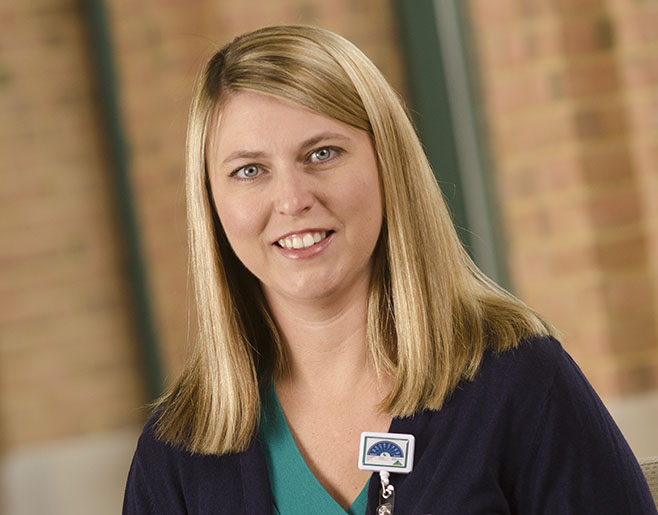 Jan 05, 2016
Columbus Regional Health names Director of Oncology
Joni Candler, RN, BS, was named Director of Oncology, effective in December 2015.
Read More
View All News