Building For A Healthy Tomorrow
Growing our organization -- and expanding services -- is just one way we are investing in our future, and in the communities we serve.
NexusPark
The Intersection of Health, Wellness and Recreation
The City of Columbus and Columbus Regional Health have joined forces to build a dynamic community asset that will consist of a broad range of health, wellbeing, and recreation services and experiences. In short, we're breathing new life into a former indoor mall. We're programming something for everyone!
Wellness and recreation-based community spaces
City Parks and Recreation administrative and program use
Indoor sports complex with the addition of a 150,000 square-feet fieldhouse.
Dining and retail
Columbus Regional Health medical office and treatment/exam space
CRH patient support and therapies services

We asked. You answered!
In numerous community and user-group surveys and focus groups, our patients, staff, and members of the public told us they wanted NexusPark to "feel different." A place that breaks away from the traditional, stereotypical healthcare environment.
"Inviting."
"Accessible. Easy to navigate."
"Calming."
"A place I want to go."
"Relaxing."
For CRH, NexusPark will be a modern and dynamic atmosphere for patients and workforce members, in an environment that enhances care and patient experience.
Concept Art
Background: The City of Columbus asked CRH in 2018 to partner with them in the ownership of Fair Oaks Mall, which was diminishing as a traditional retail mall. CRH owns 25 percent of the property and the City owns 75 percent, with Heritage Fund of Bartholomew County as a founding contributor.

Construction Photo Gallery
Check out our progress so far....
Learn more about the site progress and all the amenities planned for NexusPark at www.nexuspark.org.
Planned Construction Phases
| Phase I : Fourth Quarter of 2023 | Phase II : First & Second Quarters of 2024 |
| --- | --- |
| OB/GYN Associates | Audiology |
| | BCSC Clinic |
| | Columbus Family Medicine |
| | Columbus Pediatrics |
| | Doctor's Park Family Medicine |
| | Family and Internal Medicine |
| | Lab Services |
| | Neurology and Sleep Science |
| | Physical and Occupational Therapy/Wellness |
| | RAU Family Medicine |
| | Sandcrest Family Medicine |
| | VIMCare Clinic |
| | Wellconnect/Healthy Communities |
Community Connections: Dr. Haile
Dr. Degaulle Haile shares his excitement for NexusPark which will be the new home of OB/GYN Associates of Columbus.
Community Connections: Casey Gibson and Katy Waddell
Columbus Regional Health Facility Engineer Casey Gibson and Turner Construction Project Manager Katy Waddell discuss what the NexusPark project means to them and the community.
Building a HEALTHIER COMMUNITY with city COLLABORATION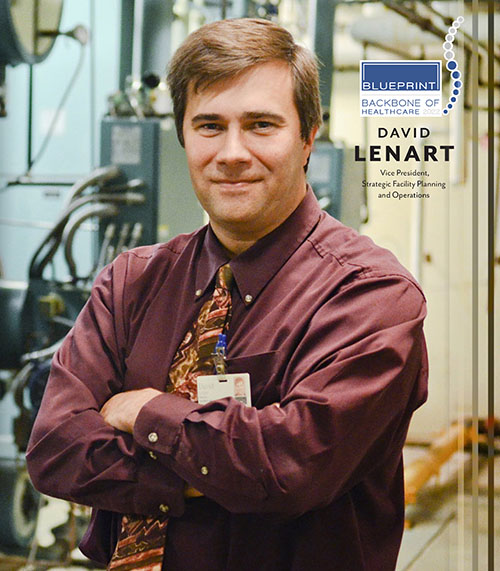 David Lenart, CRH's vice president – strategic facility planning and operations, was recently featured in an article in Blueprint about his role in the work at NexusPark.
More Project Updates
State Road 46 West (former Clarion Hotel property)
Land preparation work continues. Crews are redistributing rubble and reuse materials to raise and flatten the land.

West Side Farm Property
A Land Use Planning Committee was formed to direct this work in 2019 and as a result, we identified approximately 150 acres on the site to preserve for our use. We will continue work with the broader community on uses for the remaining acreage. This long-term work will occur over the next several years.