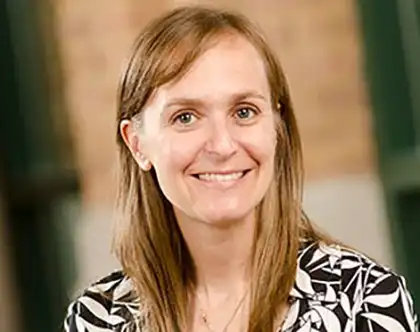 Make an Appointment
Accepting
New Patients
Specialties
Family Medicine
Physician Group
VIMCare Clinic
Contact
Location
2400 17th Street
Columbus, IN 47201
Get Directions
Education & Training
Education Indiana University School of Medicine, Indianapolis, Indiana
Board Certification Family Medicine
Residency Franciscan St. Francis Health, Indianapolis, Indiana

Meet Amy
Family Medicine physician
at the VIMCare Clinic
Biography
Dr. Hale graduated from Indiana University School of Medicine, Indianapolis, Indiana. She completed her residency at Franciscan St. Francis Health, Indianapolis, Ind., in family medicine.
The Columbus native and Columbus North High School graduate also served two years in Swaziland as a United States Peace Corps volunteer and worked to provide health screenings to rural Hondurans.
Dr. Hale is the primary care physician at VIMCare Clinic, formerly known as Volunteers in Medicine. VIMCare Clinic has been designed to provide care to patients without a primary care physician who have HIP 2.0 or other Medicaid coverage, as well as the uninsured in Bartholomew County.
VIMCare Clinic is located within Columbus Regional Hospital, 2400 E. 17th St., in the former Emergency Department. Qualified patients seeking care can call VIMCare Clinic at 812-375-3660. More information is also available here.
Back to Search Results