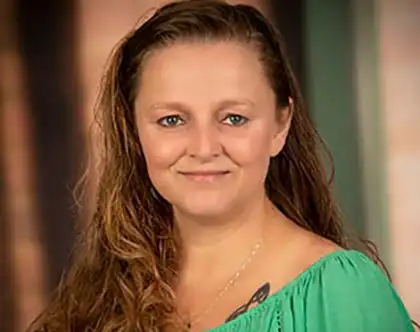 Make an Appointment
Accepting
New Patients
Schedule an Appointment
Specialties
Family Medicine
Physician Group
Family & Internal Medicine
Contact
Location
3015 10th Street
Columbus, IN 47201
Get Directions
Education & Training
Education Indiana University Purdue University (BSN); University of Southern Indiana (MSN)
Board Certification AANP - FNP
Amy and her husband are residents of Columbus. She has three children Gage, Ronna, and Eli, as well as a grandson named Tate. She also has three Shih Tzu babies she loves to spoil.
Amy is a graduate of Columbus East High School. She has been practicing as a nurse since 2008 in various inpatient roles and since 2015 as a board certified family nurse practitioner. While her practice has mainly been located on the south side of Indianapolis, it has been Amy's goal to move into a role in the Columbus area that would allow her to serve her community.
Outside of nursing, Amy enjoys reading, hiking, and traveling. She believes life long learning is the key to providing quality care for her patients.
Schedule an Appointment
Make an appointment by phone: 812-372-8426
To make an appointment online, please select whether you are a new or existing patient:
If you're already a patient with Columbus Regional Health, please use your MyChart patient portal which has more features and functionality available.
Back to Search Results