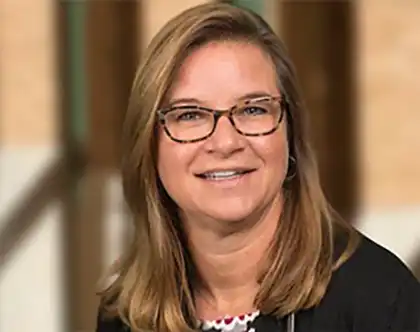 Make an Appointment
Specialties
Family Medicine
Physician Group
MyCare Family Med
Contact
Location
4001 Goeller Boulevard
Columbus, IN 47201
Get Directions
Education & Training
Education Indiana University School of Medicine
Board Certification Family Medicine
Residency Fairview University Medical Center

Meet Andrea
Family medicine provider
at MyCare Family Medicine
Biography
Dr. Mernitz practiced at Sandcrest Family Medicine from September 1999 until October 2018 when she joined MyCare Family Med as its medical director.
A native Hoosier, she grew up in Indianapolis. She graduated magna cum laude from Loyola University of Chicago with a Bachelor of Science degree in Biology and then spent six months performing research for Michael Reese Hospital in Chicago.
She graduated from Indiana University School of Medicine, and then completed her specialty training at Fairview Riverside Hospital in Minneapolis, Minnesota.
Video
Listen to what patients have to say about MyCare Family Med provider Andrea Mernitz, MD.
Back to Search Results