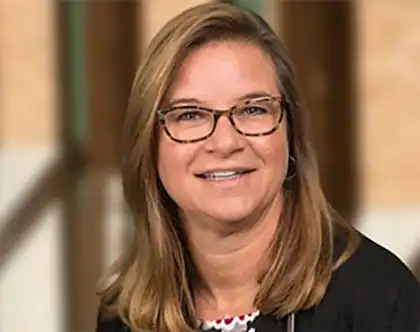 Make an Appointment
812-373-2700
Specialties
Family Medicine
Physician Group
Sandcrest Family Medicine
Contact
812-373-2700
Location
3203 Middle Road
Columbus, IN 47203
Get Directions
Education & Training
Education Indiana University School of Medicine
Board Certification Family Medicine
Residency Fairview University Medical Center
Biography
Dr. Mernitz joined Sandcrest Family Medicine in September, 1999.
A native Hoosier, she grew up in Indianapolis. She graduated magna cum laude from Loyola University of Chicago with a Bachelor of Science degree in Biology and then spent six months performing research for Michael Reese Hospital in Chicago.
She graduated from Indiana University School of Medicine, and then completed her specialty training at Fairview Riverside Hospital in Minneapolis, Minnesota. Dr Mernitz practiced for one and a half years in Wyoming, Minnesota prior to starting at Sandcrest.
She enjoys performing the full spectrum of family practice with a special interest in women's health issues including obstetrics, ob ultrasounds, menopause, and colposcopy.
Dr. Mernitz has three children.
Patient Reviews
Back to Search Results