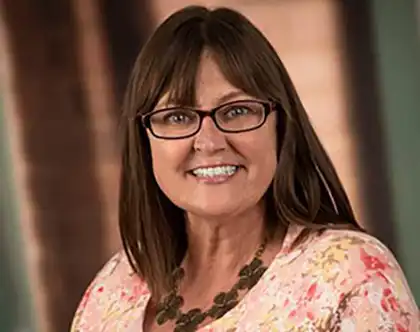 Make an Appointment
Accepting
New Patients
Specialties
Licensed Clinical Addictions Counselor
Physician Group
Treatment and Support Center
Contact
Location
2630 22nd Street
Columbus, IN 47201
Get Directions
Education & Training
Education Indiana University, Bloomington (BS) 1987; Counseling Cincinnati Bible Seminary (MA) 2003
Bethany has 20 years experience in addiction counseling. She began her career at Behavior Healthcare (Koala) in 2001 as an intern. She has worked in outpatient, acute care, crisis, and residential treatment settings.

Bethany spent the last 13 1/2 years (2007-2020) employed by Centerstone of Indiana, where she was contracted for the last 9 1/2 years (2011-2020) by Bartholomew County Community Corrections as the WRAP Program Coordinator.

When Bethany is not working, she enjoys reading and spending time with her family.
Back to Search Results