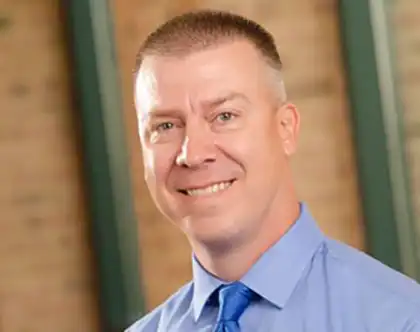 Make an Appointment
Specialties
Family Medicine
Physician Group
MyCare Family Med
Contact
Location
4001 Goeller Boulevard
Columbus, IN 47201
Get Directions
Education & Training
Education Indiana University School of Medicine
Board Certification Family Medicine
Residency St. Vincent Hospital Indianapolis
Biography
Brian J. Niedbalski, M.D. practiced medicine with Doctors Park Family Medicine from 2001 until 2018 when he joined the MyCare Family Med team. He received his undergraduate degree from Indiana University.
Dr. Niedbalski attended Indiana School of Medicine and received his MD degree in 1998. He completed his Family Practice internship and residency at St. Vincent Hospital in 2001. Dr. Niedbalski became Board Certified in Family Medicine in 2001. He is a member of the medical staff of Columbus Regional Hospital.
Dr. Niedbalski and his wife have 2 children. Dr. Niedbalski enjoys spending time with his family, golf, and IU basketball.
Video
Listen to what patients have to say about MyCare Family Med provider Brian Niedbalski, MD.
Back to Search Results