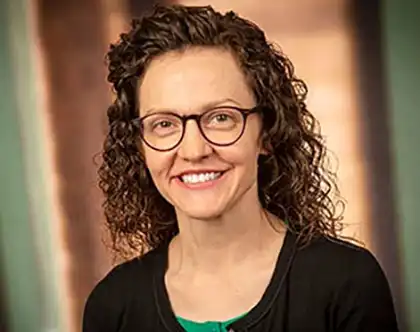 Make an Appointment
812-372-8281
Accepting
New Patients
Schedule an Appointment
Specialties
Family Medicine
Physician Group
Doctors Park Family Medicine
Contact
812-372-8281
Location
3201 Middle Road
Columbus, IN 47203
Get Directions
Education & Training
Education Indiana University School of Medicine
Board Certification Family Medicine
Residency St. Vincent Hospital, Indianapolis, IN
Camra Hussey, MD, attended Marian College for her undergraduate degree and graduated from Indiana University School of Medicine in 2011. Her residency training was completed at St. Vincent Hospital Family Medicine Residency in Indianapolis.
Dr. Hussey chose Family Medicine for the continuity of this specialty that allows the physician to get to know their patients. She also enjoys treating a wide variety of conditions and ages, including children.
She considers it a privilege to take part in humanitarian medical work in under-resourced nations and has worked in Central and South America, the Caribbean, and South Asia.
Dr. Hussey and her husband enjoy time with family and friends and are actively involved in their church.
Schedule an Appointment
Make an appointment by phone: 812-372-8281
To make an appointment online, please select whether you are a new or existing patient:
If you're a new patient of Columbus Regional Health, select an appointment time from the link below that works best for you.
View Appointments
If you're already a patient with Columbus Regional Health, please use your MyChart patient portal which has more features and functionality available.
Back to Search Results