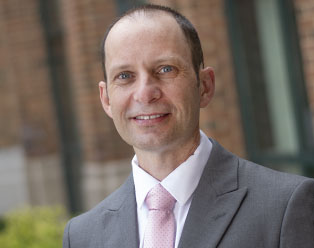 Make an Appointment
Accepting
New Patients
Specialties
Breast Surgery
Physician Group
Columbus Regional Health Breast Surgery
Contact
Location
2326 18th Street, Suite 230
Columbus , IN 47201-5359
Get Directions
Education & Training
Education Universidade Federal do Parana, Curitiba, PR, Brazil
Board Certification General Surgery,
Residency Indiana University (General Surgery)
Fellowship Northwestern University, Chicago, IL (Breast Cancer Surgery)
Languages | Speak
English (writing, reading, speaking), Portuguese (writing, reading, speaking), Spanish (reading, speaking)
Meet the Physician
In this video, Dr. Carlos Vieira discusses his thoughts on the advantages of having a fellowship-trained breast surgeon in Columbus, Indiana.
Biography
Dr. Carlos Vieira is a fellowship trained breast surgeon. He served his general surgery residency at Indiana University and he was chief resident in 2004. He is certified by the American Board of Surgery, breast surgeon certified by the Society of Surgical Oncology, and Fellow of the American College of Surgeons.
After practicing general surgery and breast surgery for 15 years in the south side of Indianapolis, Dr. Vieira decided to pursue a fellowship in breast surgery at Northwestern University in Chicago, IL. He had the opportunity to write a chapter in fertility and breast cancer and also developed a project studying genetic mutations in inflammatory breast cancer.
He believes in promoting research initiatives and innovation to improve women's health and to fight the battle against breast cancer.
Dr. Vieira is a Colts fan, an avid runner qualifying for the Boston Marathon in 2020. He also enjoys spending time with his wife and two daughters.
Back to Search Results