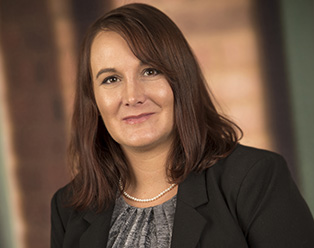 Make an Appointment
812-375-0272
Accepting
New Patients
Specialties
Clinical Nurse Specialist
Physician Group
Southern Indiana Nephrology & Hypertension
Contact
812-375-0272
Location
940 N Marr Road
Suite B
Columbus, IN 47201
Get Directions
Education & Training
Education Ivy Tech (AS in Nursing); Indiana University (BS in Nursing); Indiana University (MSN in Adult Health Clinical Nurse Specialist)
Board Certification Registered Nurse, Adult-Gerontology Clinical Nurse Specialist
Cassie Bolduc, MSN, APRN, joined Southern Indiana Nephrology & Hypertension in October 2018. She earned her Associate of Science degree in nursing at Ivy Tech in Bloomington, Indiana, in 2004, and her Bachelor of Science degree in Nursing from Indiana University in 2007. She graduated with a Master of Science degree as an adult health clinical nurse specialist from Indiana University in 2015.

Cassie has worked as a dialysis technician and acute dialysis nurse from 1999 - 2013 and as an adjunct faculty member at Indiana University School of Nursing in Columbus, Indiana.

She has worked at Columbus Regional Hospital since 2005, and has held clinical positions in the Critical Care Unit, Emergency Services, and Mental Health Center before joining Southern Indiana Nephrology & Hyptertension.
Back to Search Results