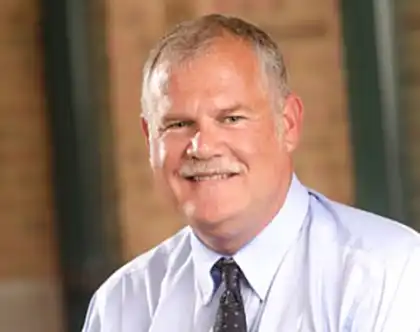 Make an Appointment
Accepting
New Patients
Schedule an Appointment
Specialties
Family Medicine
Physician Group
Doctors Park Family Medicine
Contact
Location
3201 Middle Road
Columbus, IN 47203
Get Directions
Education & Training
Education Indiana University School of Medicine
Board Certification Family Medicine
Residency Methodist Hospital of Indiana
Biography
Dale E. Guse, M.D. is a graduate of Indiana University School of Medicine and Family Practice Residency at Methodist Hospital.
Dr. Guse is Board Certified and a member of the Indiana and American Academy of Family Physicians.
One of his special interests is Third World Medicine. He has medical experience in the Dominican Republic (1991) and Honduras (1992). He also participated in a two month externship to the Republic of Congo (1989).
His personal interests include tennis, swimming, travel, and photography. He is active in church activities. Dr. Guse is married and has four children - two sons and two daughters.
Schedule an Appointment
Make an appointment by phone: 812-372-8281
To make an appointment online, please select whether you are a new or existing patient:
If you're already a patient with Columbus Regional Health, please use your MyChart patient portal which has more features and functionality available.
Back to Search Results