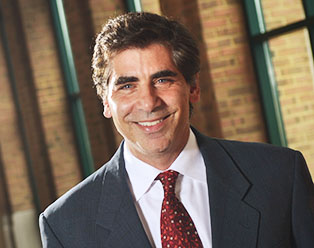 Make an Appointment
Accepting
New Patients
Specialties
Orthopedic Surgery
Physician Group
Southern Indiana Orthopedics
Contact
Location
940 N Marr Road
Suite C
Columbus, IN 47201
Get Directions
Education & Training
Education Harvard Medical School
Board Certification Orthopedic Surgery
Residency University of Michigan Medical Center
Patient Testimonial
Learn why local resident Stu Huffman chose Dr. Tannenbaum and the Joint & Spine Center at Columbus Regional Health for his knee replacement surgery.
Biography
Dr. Tannenbaum is an honors graduate of the Harvard Medical School. Born and raised in a town of 3,000 in upstate New York, Dr. Tannebaum was the first from his community to attend Harvard College. During medical school, he was awarded a fellowship in orthopedic research at the National Institutes of Health in Bethesda, Maryland. He completed his five-year Orthopedic Surgery residency at the University of Michigan Medical Center in Ann Arbor, Michigan.

Trained in the broad field of Orthopedics, Dr. Tannenbaum has become of the first in the Midwest to learn a cutting edge technique for minimally invasive hip and knee replacement surgery. Dr. Tannenbaum travels nationwide for continued medical education in the field of Orthopedics, as well as giving lectures at national conferences himself.

Dr. Tannebaum, his wife and two boys, are proud supporters of children's charities and organizations. Kidscommons, the children's museum of Columbus, is of particular interest.

"Giving a child a chance to learn in a safe and fun environment in our own community is an incredible resource. We are thrilled to be supporters."
Articles by Dr. Tannenbaum
How to handle the heat on race day
Although the Mill Race Marathon is in late September, the heat and humidity of recent should have runners mentally preparing for a hot, sweaty race. Heat is a game changer and can become dangerous, so here are some things to make your race more enjoyable.
Marathon training 101
It's time to ramp up our training for the Mill Race Marathon. Marathon training can have mental and physical obstacles that impede our individual success and training progress, so let's break it down.
Get help for heel pain
Pain to legs, knees and feet comes with the territory of running, walking or spending a lot of time on your feet. If you experience heel pain, you can probably point to one of two common sources.
Easing joint replacement pain
Once you have decided to have joint replacement, you're likely to have a lot on your mind. One of the greatest concerns is probably the pain you should expect after surgery. Fortunately, Columbus Regional Health and the Joint & Spine Center are working on cutting-edge techniques to improve this aspect of your care.
Back to Search Results