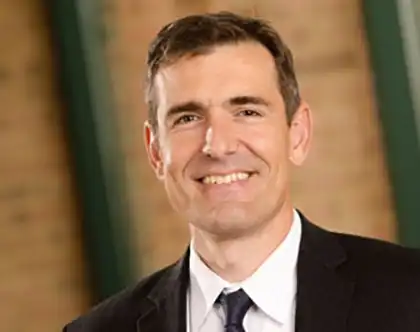 Make an Appointment
Accepting
New Patients
Specialties
Bariatrics
Surgery General
Physician Group
Columbus Regional Health General Surgery
Contact
Location
2325 18th Street
Suite 220
Columbus, IN 47201
Get Directions
Education & Training
Education University of Louisville
Board Certification Surgery
Residency Methodist Hospital of Indiana
Biography
Dr. David J. Lee joined Southern Indiana Surgery in 2001. His practice focuses on advanced laparoscopy of the gastrointestinal tract, including bariatric and general surgery.
Dr. Lee spearheaded the opening of the Bariatric Center at Columbus Regional Health in 2005 and has performed more than 900 bariatric procedures.. He currently serves as its medical director and is chairman of the Columbus Regional Health Cancer Committee.
Dr. Lee received a M.D. from the University of Louisville School of Medicine and a Bachelor of Science in biology from the University of Notre Dame. He is also a fellow for the Association for Metabolic and Bariatric Surgery.
Dr. Lee is married to Kelly Lee Psy. D., a practicing psychologist. Together, they enjoy golf, bicycling, snow skiing, water skiing and working on computers.
Back to Search Results