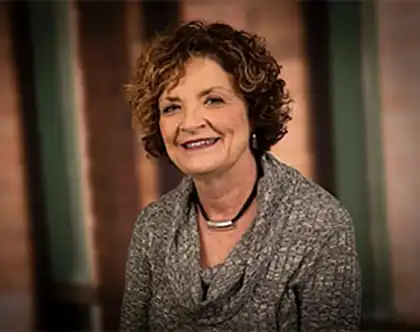 Make an Appointment
Accepting
New Patients
Specialties
Hospice and Palliative Care
Physician Group
Our Hospice of South Central Indiana
Contact
Location
2626 E. 17th Street
Columbus, IN 47201
Get Directions
Education & Training
Education Excelsior College, Albany, NY (BSN); Vanderbilt University School of Nursing, Nashville, TN (MSN)
Board Certification ANCC (American Nurses Credentialing Center)
Biography
Donna Butler, MSN, ANP-BC, OCN, ACHPN, is a Nurse Practitioner with over 37 years of nursing experience.
She graduated from Vanderbilt University in 2005 with a Master of Science in Nursing with a focus on palliative care and has dedicated her career to the care of oncology patients as a certified oncology nurse and advanced certified hospice and palliative care nurse.
Donna is an advocate of Palliative care and is passionate about educating patients, families and other health care providers about this important supportive care to manage symptoms of a serious illness or the treatments for that illness.
She is a strong advocate for patients' quality of life as well as caregiver and family members' needs. Donna strongly believes that Palliative Care should be included in the plan of care for anyone suffering symptoms of a serious illness.
Back to Search Results