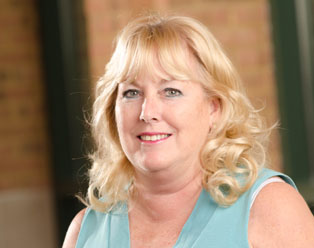 Make an Appointment
812-376-9427
Specialties
Internal Medicine
Physician Group
Columbus Internal Medicine Associates
Contact
812-376-9427
Location
4050 Central Avenue
Columbus, IN 47203
Get Directions
Education & Training
Education Indiana University School of Medicine
Board Certification Internal Medicine
Residency Indiana University Medical Center
Biography
Dr. Darcy grew up in Connersville, Indiana. After earning an undergraduate degree at Indiana University, she attended Indiana University School of Medicine. She completed her internship and residency at Indiana University Medical Center in Indianapolis. For the next several years, she worked at the U.S. Army Hospital in Frankfurt, Germany. She played an important role in preparing the hospital for the expected casualties from Operation Desert Storm. She received two Army Commendation Medals and the Defense of the Nation Medal.
Dr. Darcy and her husband, Rolf Loescher, M.D., have four children - Justin, Corey, Timo, and Sam. The family enjoys skiing, reading, and traveling. Dr. Loescher is from Bloomington, Indiana and practices at OB/GYN Associates of Columbus.
Dr. Darcy joined Columbus Internal Medicine Associates in September 1992. She is board certified in Internal Medicine. Special areas of interest include osteoporosis and women's medicine. She is the Medical Director of Quality Management for Columbus Regional Hospital.
Patient Reviews
Back to Search Results