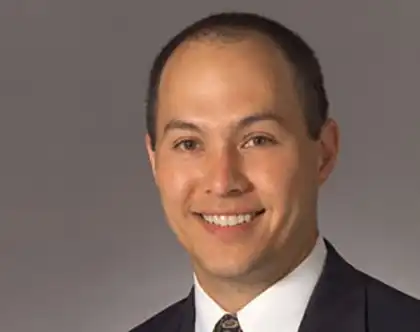 Make an Appointment
Accepting
New Patients
Specialties
Surgery General
Surgery Vascular
Vascular Disease
Physician Group
Vascular Center of Southern Indiana Surgery
Contact
Location
2109 Doctors Park Drive
Columbus, IN 47203
Get Directions
Education & Training
Education Medical College of Georgia
Board Certification Vascular Surgery, General Surgery
Residency James H. Quillen College Of Medicine East Tennessee State University
Fellowship Baylor College Of Medicine

Meet Doug
Surgeon at Southern Indiana Surgery
Biography
Douglas Y. Roese, M.D., joined Southern Indiana Surgery in 2003 as its first fellowship-trained vascular surgeon. Dr. Roese leads the Vascular Practice Service Line for Southern Indiana Surgery with 12 years of medical expertise. In 2011, Dr. Roese was named co-director for the Columbus Regional Hospital Wound Care Center. He was instrumental in its development and continues to serve in this role.
Dr. Roese received a Doctor of Medicine from the Medical College of Georgia. He attended Princeton University as an undergraduate student and Georgia State for his Master's degree. He earned a prestigious Vascular Fellowship from Baylor College of Medicine and was appointed clinical instructor for the East Tennessee State's Department of surgery from 1999-2000. He was named Vice President of Cass County Board of Health from 2000-2002.
Dr. Roese was born in Cleveland, Ohio. He is fluent in Spanish and has four children with his wife, Deborah S. Roese.
Back to Search Results