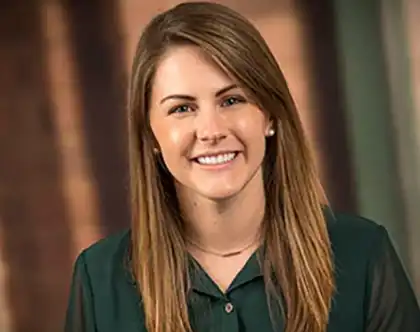 Make an Appointment
812-373-2700
Specialties
Family Medicine
Obstetrics
Physician Group
Sandcrest Family Medicine
Contact
812-373-2700
Location
3203 Middle Road
Columbus, IN 47203
Get Directions
Education & Training
Education Indiana University School of Medicine
Board Certification Family Medicine
Residency IU Health Ball Memorial Hospital
Languages | Speak
English, Spanish

Meet Erin
Family medicine physician
at Sandcrest Family Medicine
Biography
I'm Dr. Erin Cole and I am originally from Mooresville, Indiana. I've traveled all over the state of Indiana throughout my training and recently moved to Columbus. I'm very excited to be part of the Columbus community and all it has to offer. There are always events to keep us involved, and the nearby parks and trails are perfect for our active lives. My husband is also very excited to be coaching wrestling at Columbus North High School.
My passion for helping patients prevent disease and live healthier lives led my interest toward family medicine early on. I actually struggled with childhood obesity growing up. This background shapes my perspective on the challenges of transforming into a healthier lifestyle, and I'm passionate about helping my patients make positive changes in their own lives. My interests also include working with underserved populations and global health, and I love that my Spanish skills allow me to communicate better with more of my patients. I enjoy working with patients of all ages, and providing individualized obstetric care while continuing to care for the whole family after delivering their babies is one of the most rewarding parts of medicine for me!
I first learned about Sandcrest Family Medicine through mutual friends, as two of the providers at the clinic had trained at the same vigorous residency program as me at Ball Memorial Hospital. I also discovered that Sandcrest is very involved in full spectrum family medicine, performing obstetrical care and pediatrics in the hospital while seeing families in the clinic. Once I had the opportunity to meet the group it was obvious that we shared the same passion for serving families, and I said, "You know what, this seems like a great fit!"
Back to Search Results