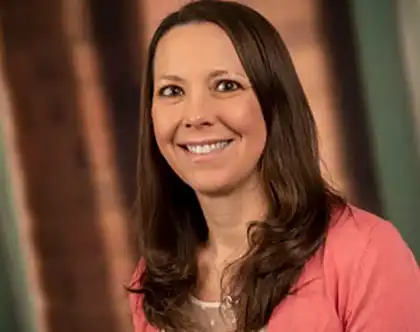 Make an Appointment
Specialties
Family Nurse Practitioner
Physician Group
Family and Internal Medicine
Contact
Location
3015 10th Street
Columbus, IN 47201
Get Directions
Education & Training
Education Indiana University
Biography
Gwendolyn Kresovsky, NP-C, received her Bachelor's degree in 2001 and her Master's degree in 2007 from Indiana University. She is certified as a Family Nurse Practitioner from the American Academy of Nurse Practitioners.
As a Family Nurse Practitioner, Gwen is able to care for patients of all ages. Gwen is qualified to perform services including health physicals (Wellness, Women's, DOT, Sports), lesion removals, acne treatment, acute sick visits and routine checkups for chronic illnesses. Her special interests include women's health (Pap, birth control counseling, hormone replacement), preventative health and management of chronic disease states such as diabetes and high blood pressure.
Gwen joined Kavelman Family Medicine in 2007 and moved to Family and Internal Medicine in 2018 when the practice combined with Columbus Adult Medicine. In her free time she enjoys travel, gardening and spending time with family and friends.
Back to Search Results