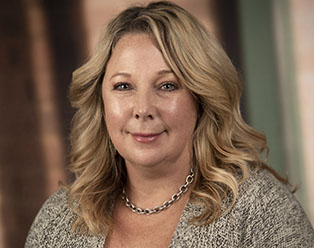 Make an Appointment
Accepting
New Patients
Specialties
Licensed Clinical Social Worker
Physician Group
Treatment and Support Center
Contact
Location
2630 22nd Street
Columbus, IN 47201
Get Directions
Education & Training
Education B.S. in Education Southern Illinois University, M.Ed in Early Childhood Education East Tennessee State University, MSW Indiana University
Biography
Hollie O'Connor grew up in the mountains of Southwest Virginia. She entered the US Air Force after graduating high school and completed her B.S. degree at Southern Illinois University in Carbondale. After serving 8+ years in the military, Hollie went to graduate school in Tennessee. She earned her M.Ed in Early Childhood Education and Development at East Tennessee State University which led her to a career in teaching. Hollie has experience teaching at the college, primary, and early childhood levels. She then transitioned to the field of social work, due to her love of helping children and families in need, working as a home-based case manager and therapist at George Junior Republic.
She completed her MSW degree at Indiana University during this time, with a focus on individuals with severe trauma and substance use disorders, and earned her LCSW.

Hollie enjoys camping, biking, fishing, hiking, cooking, spending time with her two teenage boys, and building architectural Lego sets.

Specialties

Trauma focused cognitive behavioral therapy
Motivational interviewing
Cognitive behavioral therapy
Trauma informed care
Co-occurring disorders
Solutions-focused therapy
Strengths-based approach
Back to Search Results