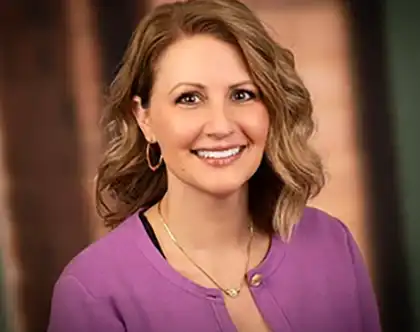 Make an Appointment
Accepting
New Patients
Schedule an Appointment
Specialties
Family Medicine
Physician Group
MyCare Family Med
Contact
Location
4001 Goeller Boulevard
Columbus, IN 47201
Get Directions
Education & Training
Education IUPUI (ASN); IUPUC (BSN); IUPUC (MSN - Family Nurse Practitioner)
Board Certification American Academy of Nurse Practitioners Certification Board
Jamie Doughty was born and raised in Columbus. After graduating from Columbus East High School, she attended Indiana University and obtained her ASN degree in 1997. She later went on to obtain her BSN and MSN from Indiana University.
Jamie began her career as a registered nurse in 1997 at Cincinnati Children's Hospital in the Pediatric Intensive Care Unit. When she and her husband moved back to Columbus, she worked for several years in the Post Anesthesia Care Unit at CRH. In 2007, she began working for a general, bariatric, and vascular surgery practice where she was employed for 15 years before finishing her masters degree. She enjoys caring for patients of all ages.
When not working, Jamie enjoys spending time with her husband and two grown daughters. She also enjoys traveling, genealogy research, and spending time with her dogs.
Schedule an Appointment
Make an appointment by phone: 812-375-3330
To make an appointment online, please select whether you are a new or existing patient:
If you're already a patient with Columbus Regional Health, please use your MyChart patient portal which has more features and functionality available.
Back to Search Results