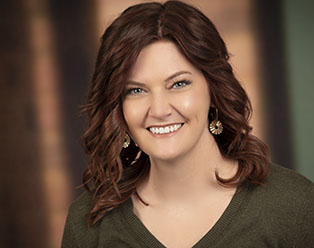 Make an Appointment
Accepting
New Patients
Specialties
Social Work
Physician Group
Treatment and Support Center
Contact
Location
2630 22nd Street
Columbus, IN 47201
Get Directions
Education & Training
Education IUPUC (Bachelor of Arts- Psychology); IU School of Social Work (Master's Degree- Social Work)
Board Certification Licensed Social Worker
Jennifer Morris, MSW, LSW, is the Recovery Case Manager at the Treatment and Support Center.

Jenn obtained her Bachelor of Arts in Psychology in 2017 from Indiana University Purdue University- Columbus (IUPUC) and began her career working for Adult & Child Health as a Child Welfare Specialist. Her role focused on providing skills training and development related to mental health, addiction, and independent living skills to increase stability. Jenn transitioned to Valle Vista Residential Treatment Center in 2020 as a Skills Development Specialist working with adolescents struggling with substance use and mental health needs. She remained in this role until she graduated with her Master's Degree in Social Work from Indiana University School of Social Work in 2021. After graduation, Jenn joined the Treatment and Support Center and brings experience working with adults and adolescents in outpatient, home-based, and residential treatment settings.

Jenn is passionate about building rapport with individuals, advocating for their needs, and connecting them with necessary resources to achieve their goals.

Outside of work, Jenn enjoys camping, fishing, and spending time with family and friends.
Back to Search Results