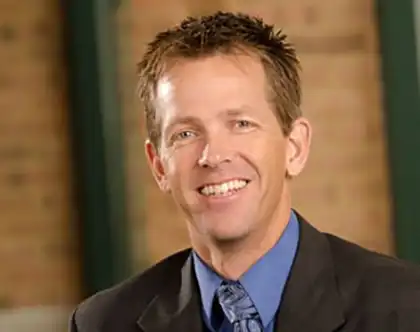 Make an Appointment
Specialties
Family Medicine
Contact
Location
2400 East 17th Street
Columbus, IN 47201
Get Directions
Education & Training
Education University of Southern California
Board Certification Family Medicine
Residency Waukesha Family Practice Residency Program
Biography
Dr. Crowder joined Sandcrest Family Medicine in August 2003. A Wisconsin native, he graduated from the University of Wisconsin with a Bachelor of Science in chemistry. He spent a year in Atlanta working for the Olympics before attending medical school at USC in Los Angeles. He then returned to Wisconsin for his specialty training at Waukesha Family Practice Residency Program. During his training, he received several awards, including induction into Phi Beta Kappa and Alpha Omega Alpha honor societies. He also received the Resident Teacher of the Year award while at Waukesha.
Dr. Crowder enjoys all aspects of family medicine, with special interests in obstetrics and pediatrics. Dr. Crowder has been a leader in multiple roles within Columbus Regional Health including Section Chief of Family Medicine, Medical Director of Sandcrest Family Medicine, and Chairman of the Physician Operating Committee of Columbus Regional Health Physicians. In 2017, Dr. Crowder was named Associate Chief Medical Officer (ACMO) of Columbus Regional Health Physicians (CRHP) and in 2019 was promoted to VP of Ambulatory and Physician Services / ACMO.
Dr. Crowder now serves as the Director of Medical Informatics. In this role, he helps optimize the use of the electronic health record to improve quality, physician satisfaction, and patient experience.
When not working you may find him gaming, playing musical instruments, or exercising. His wife, Megan, is a retired art teacher, and they have two children, Charlie and Olivia.
Back to Search Results