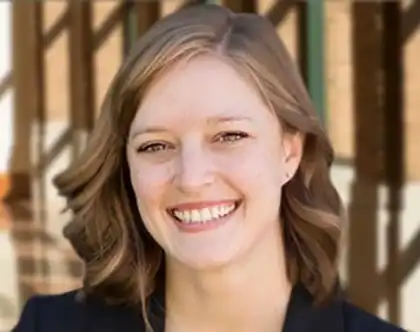 Make an Appointment
Accepting
New Patients
Schedule an Appointment
Specialties
Family Medicine
Obstetrics
Physician Group
Sandcrest Family Medicine
Contact
Location
3203 Middle Road
Columbus, IN 47203
Get Directions
Education & Training
Education Indiana University School of Medicine
Residency Ball Memorial Hospital
Biography
Dr. Booth grew up in Plymouth, IN. She is a Boilermaker at heart and the Hoosier state has always been her home. She finished her medical training at Indiana University School of Medicine in 2017 and went on to complete her residency at Ball Memorial Hospital in Muncie, IN.
Special interests within family medicine include disease prevention, obstetrics, pediatrics and women's health. Her goal is always whole person and whole family care based on an understanding that each person's health outcomes are directly tied to those around them.
Outside of medicine she enjoys spending time with her family, vegetable gardening, reading, and taking walks around the neighborhood.
Schedule an Appointment
Make an appointment by phone: 812-373-2700
To make an appointment online, please select whether you are a new or existing patient:
If you're already a patient with Columbus Regional Health, please use your MyChart patient portal which has more features and functionality available.
Back to Search Results