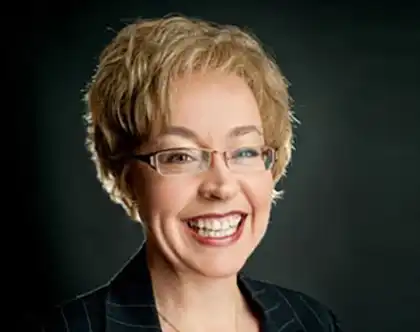 Make an Appointment
Accepting
New Patients
Specialties
Podiatry
Physician Group
Southern Indiana Orthopedics
Contact
Location
4665 North US 31
Columbus, IN 47201
Get Directions
Education & Training
Education California College of Podiatric Medicine
Board Certification Foot Surgery
Residency Pacific Hospital of Long Beach, CA
Fellowship Tustin Hospital
Biography
"Podiatry is a fulfilling profession because it provides the opportunity to diminish discomfort, improve mobility, and enhance quality of life."

Dr. Lisa Lanham chose to follow in both her father's and grandfather's footsteps as a third-generation podiatrist. Dr. Lanham graduated from Indiana University in 1986 and relocated to California where she received her Doctorate from the California College of Podiatric Medicine in San Francisco in 1990. Postgraduate training included a surgical residence at Pacific Hospital of Long Beach, clinical rotations with an osteopathic teaching institution, pediatric experience, and a surgical fellowship in forefoot and rearfoot procedures at Tustin Hospital in Tustin, California.

Dr. Lanham's expertise includes educating parents on the growth and development of children's feet, biomechanics, reconstructive foot surgery, wound healing, and prevention of foot problems associated with circulation disorders and systemic diseases such as diabetes.

In 1992, Dr. Lanham entered private practice in both Santa Rosa and Sonoma, California. There she served the local California Podiatric Medical Association as chairman of the Public Health and Information Committee, she was recognized for her work with the 1995-1996 "Shoes for the Needy" project and was elected to the Board of Directors of the CPMA in 1996.

Although she enjoyed the California lifestyle, Dr. Lanham remained a "Hoosier at Heart", missed friends and family back home in Indiana and returned in 1997 at which time she joined Southern Indiana Orthopedics. She was elected to the Board of Directors of the Indiana Podiatric Medical Association after serving as a liaison to the Indiana Academy of Family Physicians. She remains involved on the state level and was elected as President of the IPMA in 2005.

Dr. Lanham's spare time activities have included medical missions to Mexico and Peru. She's actively involved in her church and enjoys spending time with her husband, Rick Friesner, who is a pilot, and son, Luke, who the couple adopted from Guatemala in 2002.
Back to Search Results