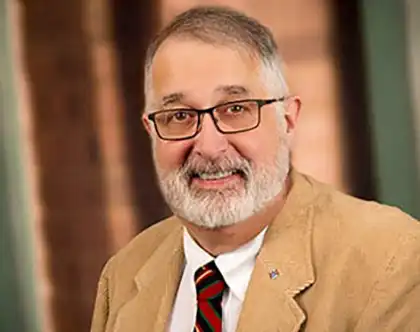 Make an Appointment
Accepting
New Patients
Specialties
Occupational Medicine
Urgent Care
Physician Group
Occupational Health
Contact
Location
237 Washington Street
Columbus, IN 47201
Get Directions
Education & Training
Education University of Louisville (BSN), Spalding University (MSN)
Biography
Patrick A. (Andy) Pennington, MSN, ARNP, is originally from Texas where he attended Texas A&M University where he was a member of the Corps of Cadets and the Fighting Texas Aggie Band. During his junior year, Andy was selected to attend the Army Airborne School at Ft. Benning, Georgia, where he earned his basic parachutist wings. He received his undergraduate degree in Broadcast Communications and was commissioned as a Second Lieutenant in the United States Army.
After spending 13 years on active duty as an Armor and Cavalry officer in both the United States and overseas, Andy left active duty and completed his 20 years of military service as a member of the 100th Division, United States Army Reserve in Kentucky. At this time, he returned to school and received his Bachelor of Science in Nursing from the University of Louisville and his Master of Science in Nursing as a Family Nurse Practitioner from Spalding University, both in Louisville, Kentucky.
For the last 15 years, Andy has practiced mainly in Occupational Health and Family Medicine settings in Southern Indiana. In 2012, Andy was selected by the Federal Motor Carrier Safety Administration as one of 20 providers nationwide to write the certification examination for the National Registry of Certified Medical Examiners for the Department of Transportation. His interests are orthopedics, workplace ergonomics and safe working environments. "I enjoy helping workers recover from their injuries and return to full health and productivity, while helping employers maintain safe working environments," he said.

Andy provides care at the following locations:
PromptMed Urgent Care
2502 25th Street
Columbus, IN 47201

CRH Occupational Health
237 Washington Street
Columbus, IN 47201
In his spare time, Andy enjoys traveling, spending time with his 4 sons, hiking and umpiring high school baseball. He is very excited to be a part of the Occupational Health team and help it grow into a vibrant asset to the Columbus community.
Back to Search Results