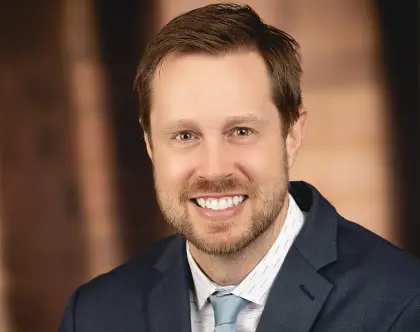 Make an Appointment
Accepting
New Patients
Specialties
Gastroenterology
Physician Group
Columbus Regional Health Gastroenterology
Contact
Location
2326 18th Street, Ste. 210
Columbus, IN 47201
Get Directions
Education & Training
Education Indiana University School of Medicine
Board Certification Gastroenterology, Internal Medicine
Residency University of North Carolina, Chapel Hill, North Carolina
Fellowship Indiana University School of Medicine
Meet the Physician
In this video, Dr. Patrick Barrett, MD, of Columbus Regional Health Gastroenterology performs a follow-up colonoscopy on colon cancer survivor Brad Davis.
New! Schedule Colonoscopy Online
We now make it simpler to schedule your colonoscopy with our handy online form. Simply fill out the required fields and a technician will get in touch with you to begin the process.
Schedule Now
Articles by Dr. Barrett
What Is a Gastroenterologist?
While some people understand what gastroenterology (GI) is, most people only truly understand what a gastroenterologist (GI doctor) does when they go in for their first colonoscopy to screen for colon cancer.
Back to Search Results