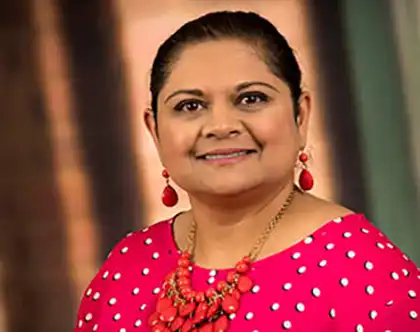 Make an Appointment
Accepting
New Patients
Schedule an Appointment
Specialties
Family Medicine
Geriatrics
Physician Group
Columbus Regional Health Geriatrics
Contact
Location
3581 Central Avenue
Columbus, IN 47203
Get Directions
Education & Training
Education Chicago College of Osteopathic Medicine, Downers Grove, IL
Board Certification Family Medicine and Geriatrics
Residency University Hospitals of Cleveland/Richmond Heights Hospital, Richmond Heights, Ohio (Family Medicine)
Fellowship University of Cincinnati Medical Center/Christ Hospital, Cincinnati, Ohio (Geriatrics)

Meet Dr. Rohatgi of Columbus Regional Health Geriatrics
Biography
Dr Ritu Rohatgi is a Board-Certified Geriatrician. Dr Rohatgi earned her Medical Degree from the Chicago College of Osteopathic Medicine. She completed a Geriatrics Fellowship at the University of Cincinnati Medical Center/Christ Hospital in 2006.
Dr. Rohatgi strives to treat the whole person, focusing on quality of life.

"Geriatrics" is a medical practice that addresses the complex needs of older patients and emphasizes maintaining functional independence even in the presence of chronic disease.
When Dr. Rohatgi is not seeing patients, she enjoys spending time with her family. She enjoys arts, cooking, and home decorating.
Schedule an Appointment
Make an appointment by phone: 812-376-9601
To make an appointment online, please select whether you are a new or existing patient:
If you're already a patient with Columbus Regional Health, please use your MyChart patient portal which has more features and functionality available.
Back to Search Results