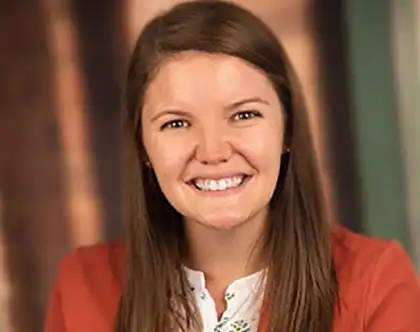 Make an Appointment
Accepting
New Patients
Schedule an Appointment
Specialties
Family Medicine
Physician Group
MyCare Family Med
Contact
Location
4001 Goeller Boulevard
Columbus, IN 47201
Get Directions
Education & Training
Education University of Cincinnati School of Medicine
Board Certification Family Medicine
Residency University of Wisconsin School of Medicine and Public Health
Biography
Samantha Fleckenstein, MD, is a native Hoosier originally from Delphi, IN. She attended Indiana University in Bloomington where she earned her degree in Chemistry. She then attended the University of Cincinnati College of Medicine. After graduation from medical school she completed her Family Medicine Residency at the University of Wisconsin in Madison, WI.
Dr. Fleckenstein enjoys taking care of patients of all ages, developing strong relationships with her patients and working together to keep patients healthy.
She and her husband are enjoying living in Columbus and exploring with their 2 large dogs.
Meet the physician
In this video, Dr. Samantha Fleckenstein of MyCare Family Med discusses preventative health and screenings for women.
Schedule an Appointment
Make an appointment by phone: 812-375-3330
To make an appointment online, please select whether you are a new or existing patient:
If you're already a patient with Columbus Regional Health, please use your MyChart patient portal which has more features and functionality available.
Back to Search Results