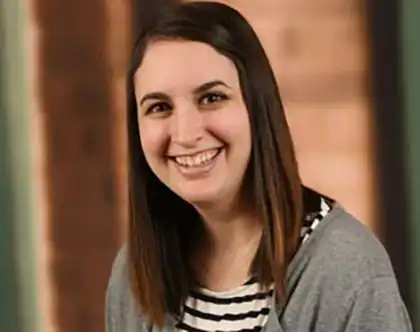 Make an Appointment
Accepting
New Patients
Specialties
Palliative Care
Social Work
Physician Group
Columbus Regional Health Palliative Care
Contact
Location
2626 E. 17th St.
Columbus, IN 47201
Get Directions
Education & Training
Education University of Indianapolis - Bachelor's degree in Social Work and Psychology; IUPUI - Master's degree in Social Work
Sarah Stephens, MSW, LCSW, is a clinical social worker at Columbus Regional Health Palliative Care in Columbus, Indiana.

Sarah attended the University of Indianapolis and obtained her Bachelor's degree in social work and double majored in psychology. Sarah then attended IUPUI and received her Master's degree in social work.

Sarah has worked with a diverse population conducting crisis mental health assessments. In 2016, Sarah began working in hospice and palliative care where she assists patients in navigating and coping with chronic health conditions. Sarah supports patients with advanced care planning, establishing goals of care, community resources, and grief support.
Back to Search Results