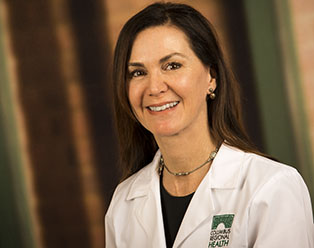 Make an Appointment
812-376-5064
Accepting
New Patients
Specialties
Radiology
Physician Group
Columbus Radiology Physicians, LLC
Contact
812-376-5064
Location
2326 18th Street
Columbus, IN 47201
Get Directions
Education & Training
Education Indiana University School of Medicine, Indianapolis, Indiana
Board Certification Radiology
Residency Medical College of Toledo, Toledo, Ohio
Fellowship University of Utah Health Science Center, Salt Lake City, Utah

Meet Suzanne
Radiologist for the
Breast Health Center
Additional Information
Dr. Suzanne Hand specializes in breast imaging and biopsy and works with the staff at the Columbus Regional Health Breast Health Center and Southern Indiana Surgery.
Dr. Hand has been working with womens' health imaging for more than two decades.
"Breast cancer is a disease that's best tackled with early intervention," said Dr. Hand. "Having a mammogram annually allows us the best opportunity for early detection, which gives the patient the best opportunity for the most success in treatment options."
Dr. Hand is enthusiastic about improvements in technology, including the introduction of 3D mammography. "Tomosynthesis, or three dimensional mammography, allows us to take a mammogram that's basically the same amount of time to do the prior two standard views," she said. "We still obtain two standard views from two different directions, but the volume of information that the radiologist has available to them is indescribable. This is digital mammography with vastly more information."
Videos Featuring Dr. Hand
Back to Search Results