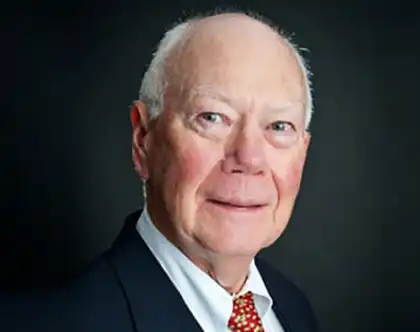 Make an Appointment
Specialties
Orthopedic Surgery
Physician Group
Southern Indiana Orthopedics
Contact
Location
4665 North US 31
Columbus, IN 47201
Get Directions
Education & Training
Education Indiana University School of Medicine
Board Certification Orthopedic Surgery
Residency Indiana University Medical Center
Biography
"Helping people live more active, pain-free lives...that's what this is all about."

Dr. Thomas Marshall decided early in his career that he wanted to devote his life to the study and care of orthopedic medicine. After receiving his M.D. from Indiana University Medical School, he interned at St. Vincent Hospital in Indianapolis and then completed Post Graduate Training at Indiana University Medical Center.

Immediately after serving two years with the United States Army at the 97th General Hospital in Frankfort, West Germany, Dr. Marshall joined Dr. Ronald Bennet as the first partner at Southern Indiana Orthopedics.

In addition to his participation in the AMA, the Brown/Bartholomew County Medical Society, and the Indiana State Medical Association, Dr. Marshall has served as past president of the American Fracture Association and on the organization's Board of Governors.

Dr. Marshall is father to Jennifer, a bank Vice President, Angie who is a psychologist in Bloomington, Indiana, and Tom who is currently studying at the University of North Carolina. An avid golfer, the doctor also enjoys scuba diving and snow skiing.
Back to Search Results