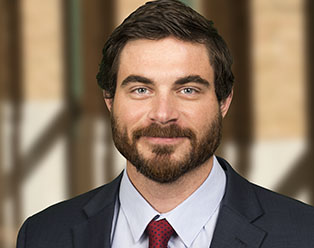 Make an Appointment
Accepting
New Patients
Specialties
Family Medicine
Urgent Care
Physician Group
PromptMed Urgent Care
Contact
Location
2502 25th Street
Columbus, IN 47201
Get Directions
Education & Training
Education Indiana University School of Nursing at IUPUC (BSN), Ball State University (MSN)
Board Certification Nurse Practitioner
Biography
Trevor Whipker earned his Bachelor of Science degree in Nursing at Indiana University School of Nursing at Indiana University Purdue University Columbus (IUPUC) in 2015, and went on to receive his Master of Science degree in Nursing at Ball State University in 2018.

Trevor provides care at PromptMed Urgent Care, 2502 25th Street, Columbus, IN 47201

Trevor previously served as a registered nurse in Indianapolis and was a combat medic for the United States Army Reserve. He was also an emergency room technician at Columbus Regional Hospital. Before joining PromptMed, Trevor worked as a nurse practitioner at MyCare Family Med.
Video
In 2016 Trevor Whipker was featured in a U.S. Army Reserve promotion focusing on his experience as a combat medic and emergency room nurse.
Back to Search Results