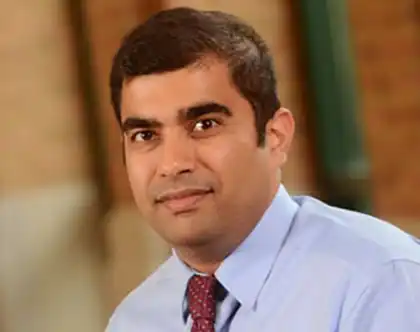 Make an Appointment
Accepting
New Patients
Specialties
Nephrology
Physician Group
Columbus Regional Health Nephrology & Hypertension
Contact
Location
2475 Northpark Drive, Suite 20
Columbus, IN 47203
Get Directions
Education & Training
Education Volvograd State Medical University, Russia
Board Certification Nephrology, Internal Medicine
Residency Huron Hospital (Cleveland Clinic Affiliated Hospital); Cleveland Clinic Foundation
Fellowship Indiana University School of Medicine
Biography
Dr. Gaur graduated from Volvograd State Medical University in Russia. He completed an internship at S.L.B.S Civil Hospital in India, as well as residences at Huron Hospital, a Cleveland Clinic affiliate, and Cleveland Clinic Foundation in internal medicine. Dr. Gaur also completed a fellowship in nephrology at Indiana University School of Medicine.
Dr. Gaur is board certified in Internal Medicine and Nephrology. He received a "Best Student of the Year Award" in 2006 and "Doctor of Medicine with Honors" recognition in 2007.
He has been designated as a "Fellow of American Society of Nephrology" (FASN). This designation honors members of the Society who have distinguished themselves through excellence in practice or research. FASN status represents recognition by the Society of outstanding credentials, high professional achievement, commitment to the field, and demonstrated scholarship.
Back to Search Results