Here's what we found for:
Getting Healthy
WellConnect
WellConnect is a health and wellness center open to the public located in downtown Columbus that offers a comfortable, modern environment where you can connect with wellness experts, healthcare professionals and others. Turn to us for wellness programs and one-on-one healthcare guidance to answer your questions about health and wellness and connect you with the most helpful resources.
Click here to visit WellConnect
Wellness Center
Bringing Wellness to a whole new level Columbus Regional Health's Wellness Center offers the best in personal service to help you achieve, maintain, and improve your health and well-being. Our goal at CRH is to be your Wellness Partner for Life. Located in the Mill Race Center, this community health facility for active adults is part of the landscape at the award-winning Mill Race Park in Columbus.

The Wellness Center offers:
1) Fitness Facility
2) Classes & Education
3) Physical & Occupational Therapy
Click here for an entire description of all services offered.
Healthy Communities
The Healthy Communities Initiative began in 1994 with the goal of improving the health and quality of life of all residents of Bartholomew County. A collaborative effort from its inception, Healthy Communities has grown to reflect the entire spectrum of the community involving Columbus Regional Health, schools, businesses, local government, churches, and others working together to address identified health needs.

The Healthy Lifestyles Action Team is one of the many initiatives that works to increase the appropriate utilization of professional health care services through self-care education and support, especially related to healthy choices regarding nutrition and physical activity.

The Healthy Lifestyles Action team is currently focused in four areas:
1) Nutrition
2) Physical Activity
3) Tobacco Awareness
4) Community Health
Additional Healthy Living Tips
Help Us Help You
Thinking beyond hospital services alone, we're here to help you experience healthier living!
Visit Wellconnect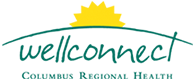 Documents
The Walking Maps of Bartholomew County booklet contains 30 walking routes throughout Bartholomew County.
Download Walking
Maps
Are you ordering food for people and looking for the healthy options in Columbus? Take a look!
Download Catering
Guide