Columbus Regional Health celebrates 100 Years of Caring
Columbus Regional Health will spend much of 2017 celebrating its centennial anniversary, and a history that begins with one of the first county hospitals in the state, and continues as the health system operates as the second largest employer in Bartholomew County.
Bartholomew County Hospital opened for patients on Feb. 6, 1917. During the first year, the hospital admitted an average of 25 patients monthly. A total of 351 patients were treated that year. The past 100 years encompass six transitions of CEO leadership, a myriad of upgrades and advancements in technology and patient care, several major building renovation and expansion projects, a couple of name changes and millions of dollars and countless manpower hours invested in community enrichment and philanthropy. Today, Columbus Regional Health serves about 250,000 patients annually with a health system workforce of approximately 2,700 employees.
A little history
As early as 1900, the Bartholomew County Medical Society recognized the need for a public hospital. Bartholomew County Hospital holds the distinction of being the first county hospital to be built after a 1913 state law enabling counties to issue bonds for building a hospital sufficient to serve the local community. After considering numerous sites, County Commissioners purchased nine acres of land, outside city limits at the time, on the east side of Haw Creek.
The Indianapolis architectural firm D.A. Bohlen and Sons was chosen, and plans called for a fireproof building with steam heat and an elevator. Dunlap and Company of Columbus was named as the general contractor for the construction of the 32-bed facility. The final cost of the building came in at $69,442 and the remaining balance of the $100,000 bond was spent on equipment and supplies.
The first baby born in the hospital (at a time when most babies were born at home) was Beatrice Mildred Cummins, the daughter of Cummins Engine Company co-founder Clessie L. Cummins and his wife, Ethel. Ethel's father, Dr. George McCoy delivered his granddaughter. McCoy was a member of the first medical staff, which consisted of five physicians.
Today, through a mission to improve the health and well-being the people served, Columbus Regional Health continues to evolve and innovate to meet the developing needs of the surrounding communities, and navigate the ever-changing landscape of the healthcare industry. Columbus Regional Health recognizes its centennial anniversary by looking back with pride and gratitude, and forward with vision and inspiration.
The health system plans to celebrate "100 Years of Caring" throughout 2017 in a variety of ways within its workforce and the community.
For more information on 100 Years of Caring and the history of Columbus Regional Health visit www.crh.org/100 or contact us at [email protected].
Want more stories like this? Subscribe to our E-newsletter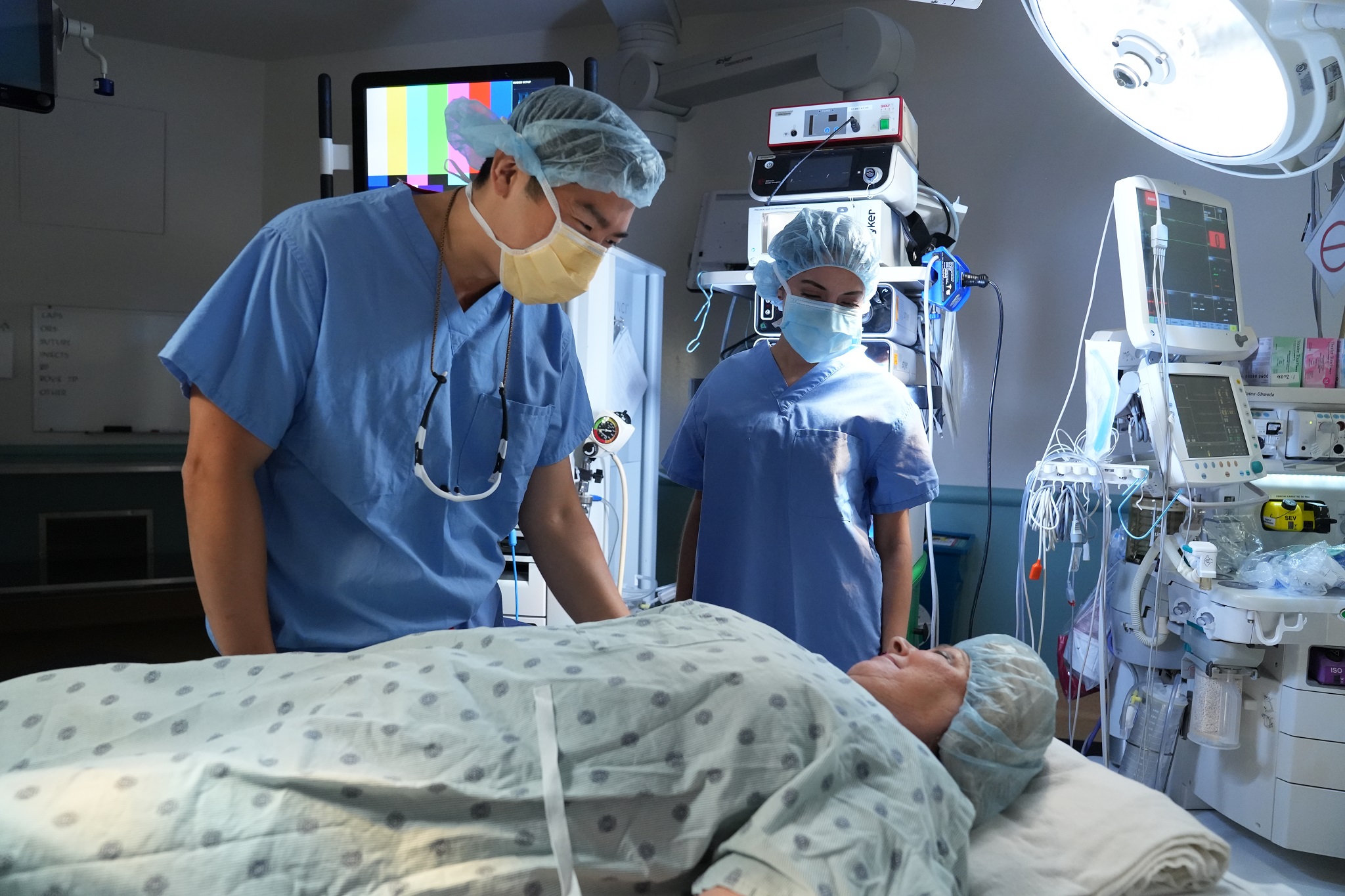 The Weight Loss Institute of Columbus Regional Health is revolutionizing weight loss surgery with a groundbreaking addition to its surgical toolkit – the da Vinci Surgical System robot.