Dialysis program receives national recognition
The Inpatient Dialysis Unit at Columbus Regional Hospital has been recognized as a 5-Diamond Patient Safety Facility by the national 5 Diamond Program.
The 5 Diamond Program was launched in 2008 by the End Stage Renal Dialysis (ESRD) Network of New England and the Mid-Atlantic Renal Coalition serving as ESRD Contractors for the Centers for Medicare and Medicaid Services. Fresenius Medical Care, with whom Columbus Regional partners for inpatient dialysis, is the world-wide premier health care company focused on delivering the highest quality care to people with renal and other chronic conditions.
Fresenius joined the 5 Diamond Program in 2015. The program was designed to help dialysis facilities increase awareness of, promote and build a culture of patient safety.
Each module of the program provides tools and resources necessary to implement each patient safety concept. For each module completed during a program year the facility earns a diamond. The modules consist of:
• Developing a Patient Safety Culture
• Influenza Vaccination Campaign
• Patient-Provider Conflict Management
• Hand Hygiene
• Adverse Event Reporting
Upon completion of all five modules, the facility is recognized as a 5-Diamond Patient Safety Facility. There has to be 100 percent staff participation, with a commitment to using the safety concepts every day for every patient.
Columbus Regional Hospital's Inpatient Dialysis Unit is one of only 237 inpatient programs in the US to reach the 5-Diamond status.
Want more stories like this? Subscribe to our E-newsletter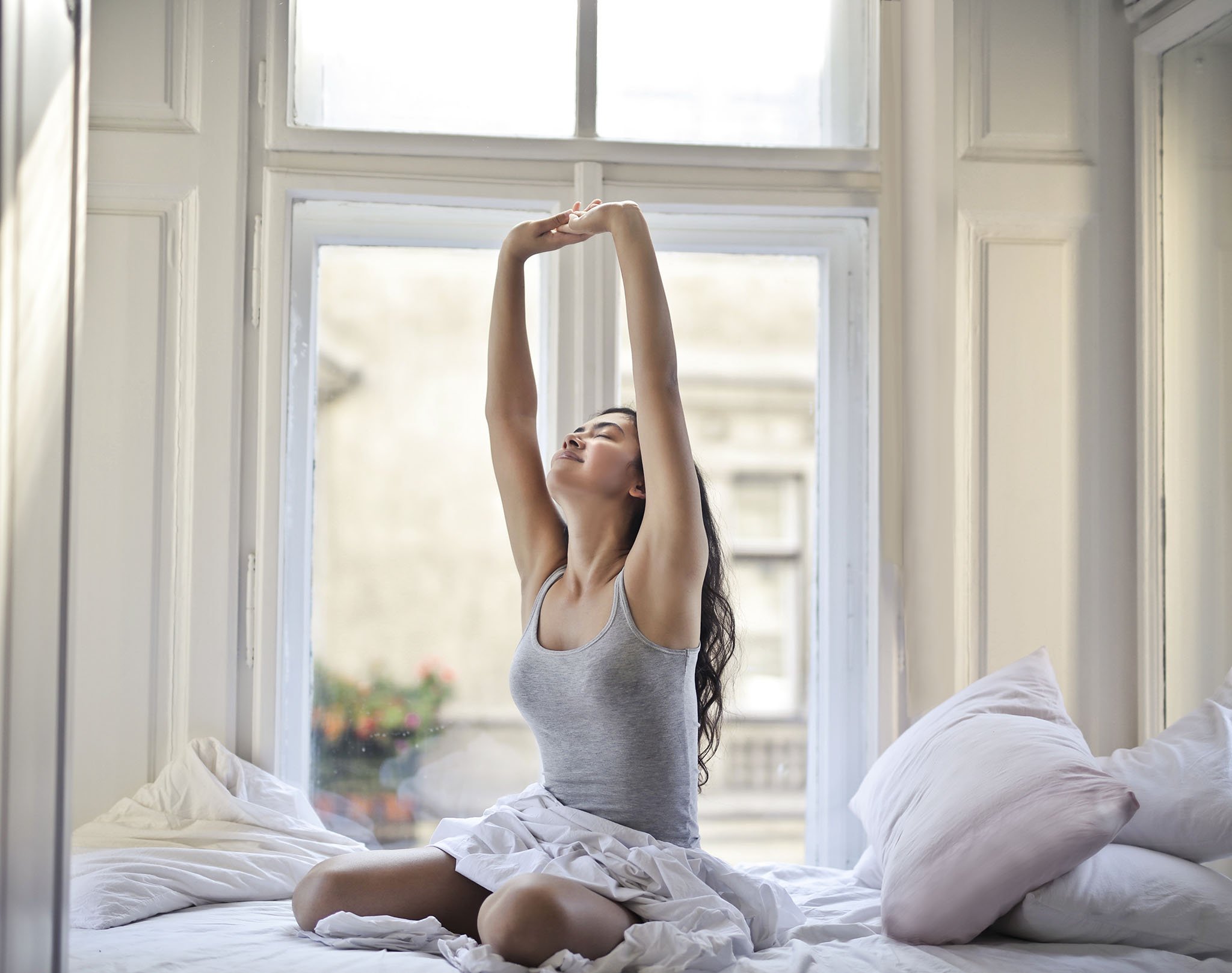 All night, you slept snug as a bug. But come morning, your muscles and joints feel tight and achy. A few simple stretches after your alarm rings can ease tension and pain, boost blood flow, clear your mind and jump-start your day. And another perk? You can even do them in bed!