Healthy Communities launches annual Walktober
Walking Month, also called Walktober, is a month-long campaign to inspire our community to walk more and become healthier. Activities and events will be held throughout the month of October to encourage the community to get outside and walk. From Walk to School Day to a Lunch & Learn on Exhibit Columbus and two costume themed walk/runs, there is an activity for everyone. The list of events and calendar are below.
Walktober is a great opportunity for our community to become more active. It is also a way to promote awareness of the importance of physical activity as part of a healthy lifestyle and the benefits of making improvements to our city that make it more conducive to walking, biking and public transit. By creating opportunities for the community to move more, get connected with like-minded individuals and share knowledge of great walking routes, it is hoped that this campaign will help our community move down the path to greater well-being.

As part of this year's Walktober celebration, we will once again be placing wayfinding signage around downtown to highlight walking and biking times to local landmarks. The signs are meant to ignite a sense of curiosity and inspire movement. As you stroll through the community throughout October, wander by some of these places/spaces and experience a bit of what makes Columbus, Indiana different by design.
The events are being organized by various businesses and organizations, including the Safe Routes to School Task Force, Columbus Regional Health, White River Running Company, Wellconnect, The Arc of Columbus, Alzheimer's Association, and Landmark Columbus. The Walktober Calendar is being coordinated by CRH Healthy Communities as part of its Go Healthy Columbus initiative.
For additional information, please visit these Web sites: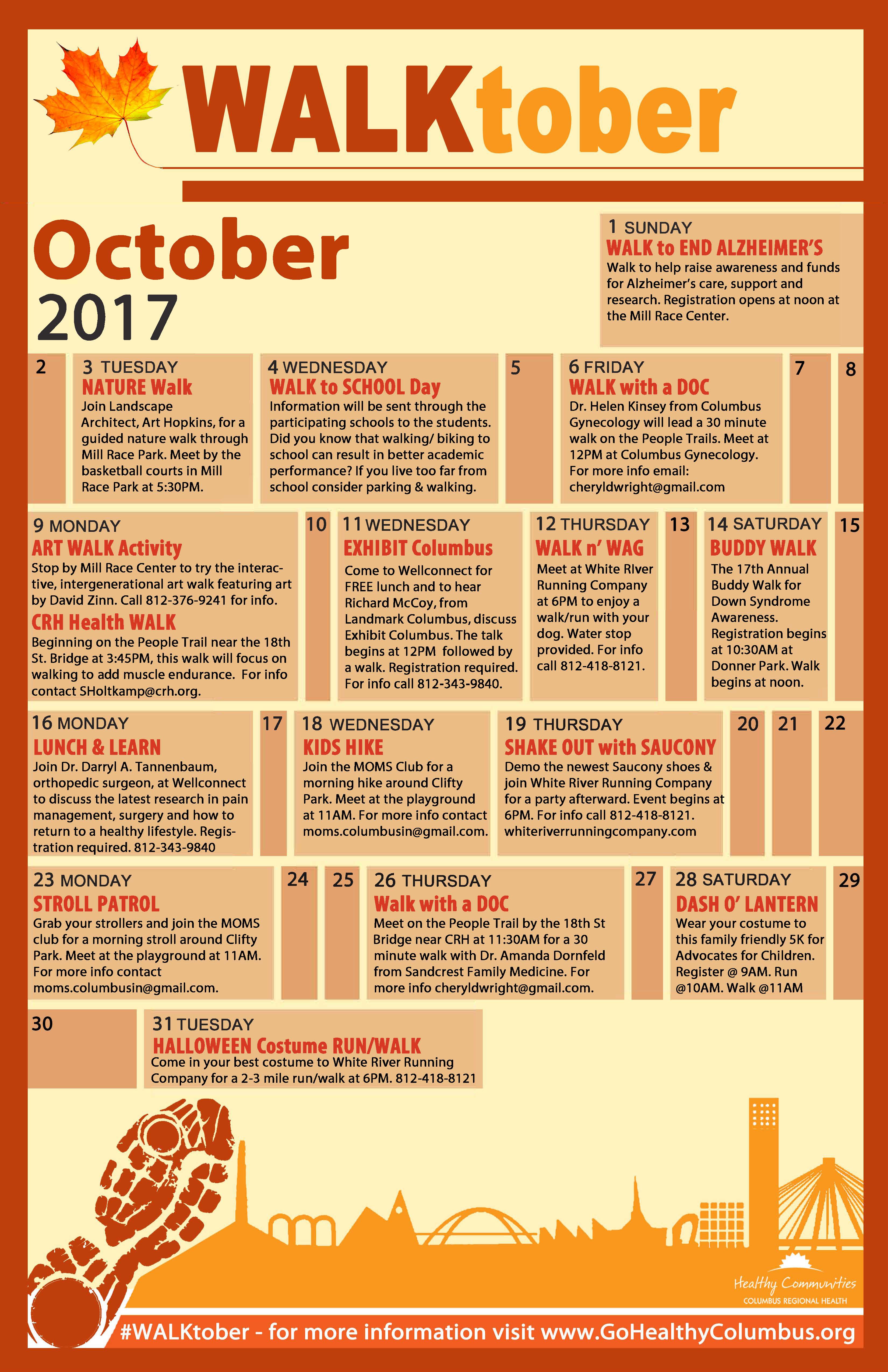 Want more stories like this? Subscribe to our E-newsletter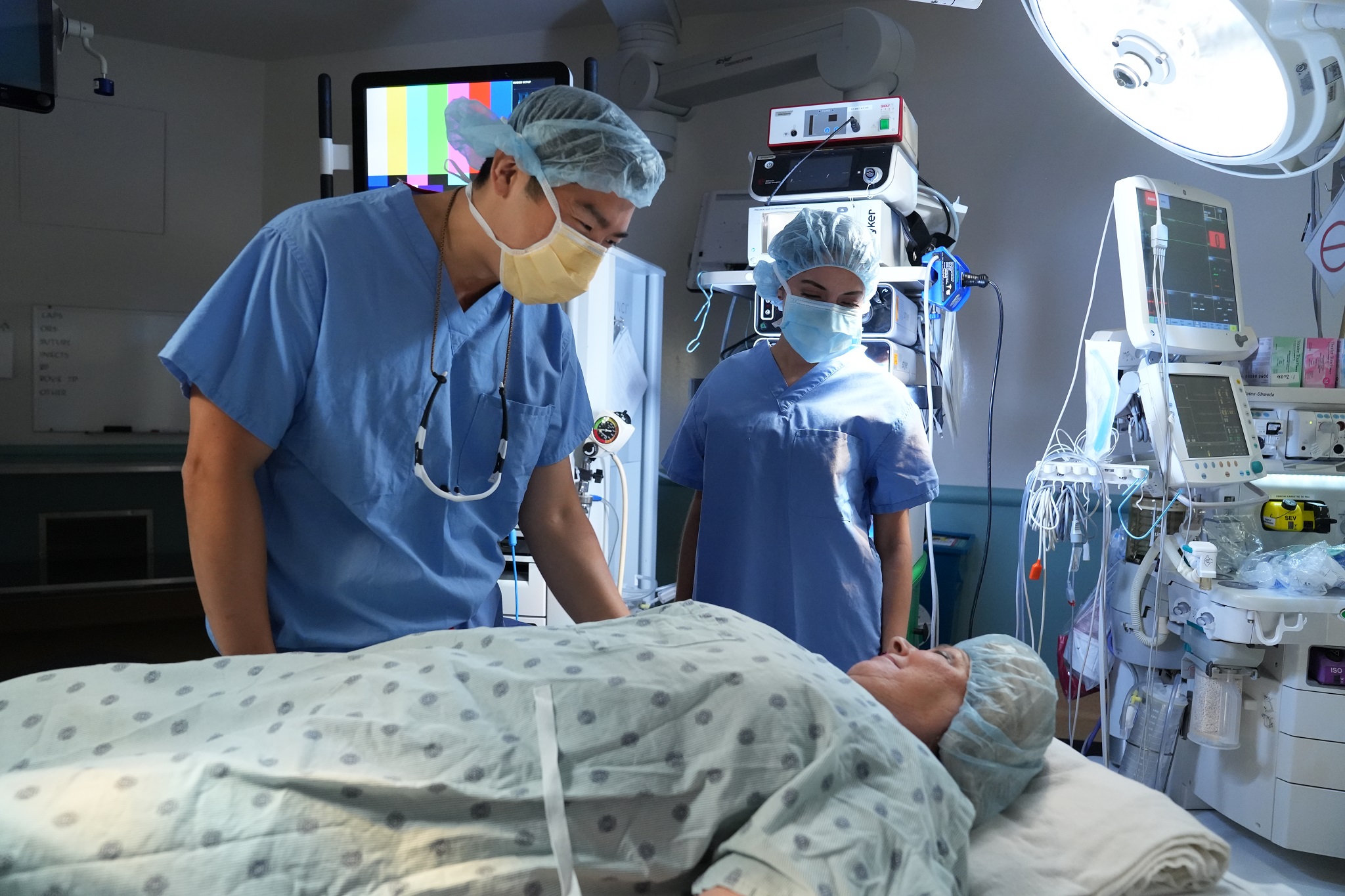 The Weight Loss Institute of Columbus Regional Health is revolutionizing weight loss surgery with a groundbreaking addition to its surgical toolkit – the da Vinci Surgical System robot.