Health system encourages community to celebrate Bike Month
May is bike month and in honor of this healthy, fun and environmentally friendly alternate form of transportation, many organizations within the community are hosting a variety of activities.

The month takes place with activities spanning from Handlebar Happy Hour to Bike-to-School Day. Other events include the 'Smile More' Bike Ride, Bike-to-Work Day, 'I'm Safe on my Bike' Storytime and many others. Below is a list of the events in celebration of Bike Month.
The month kicks off with Handlebar Happy Hour on May 1st at Upland's Columbus Pumphouse from 6-8 p.m. Join Energy Matters and Healthy Communities to relax, socialize with other bicyclists, and learn more about the city's bicycle and pedestrian projects. There will be free appetizers and a cash bar.
The 'Smile More' Bike Ride will take place on Thursday, May 10th. Biking is great for your mental health, so Healthy Communities is organizing this ride to celebrate both Bike Month and Mental Health Month. This will be a casual, social ride on the People Trails and mental health screenings will be available before and after the ride. Bring your own bike or ride a Columbike. This ride meets at 6 p.m. at the Commons.
Bike to Work with the Mayor Day has merged with the Cummins Bike to Work Day again this year and will be bigger and better than ever! It will take place on Wednesday, May 16th. The Mayor will ride from the North Christian Church location; Cummins leadership will ride from the west side of town; and other community leaders will ride from various locations. Please meet at 7:10 a.m. and community leaders will leave the following locations at 7:15 a.m.
Westside (meet in the Papa's Grill parking lot)
Blackwell Park/Parkside Area (meet in the parking lot west of the soccer fields)
North Christian Church (meet at the entrance drive near Tipton Lane)
The Haw Creek Trail (meet at the intersection of 30th St. and Griffa)
America and Roby Anderson Community Center
A light breakfast and coffee/tea will be provided by the City of Columbus to bicyclists from 7:30-8:30 a.m. at the Cummins Irwin Conference Center Plaza on 5th Street.


Check out the Bike Month calendar: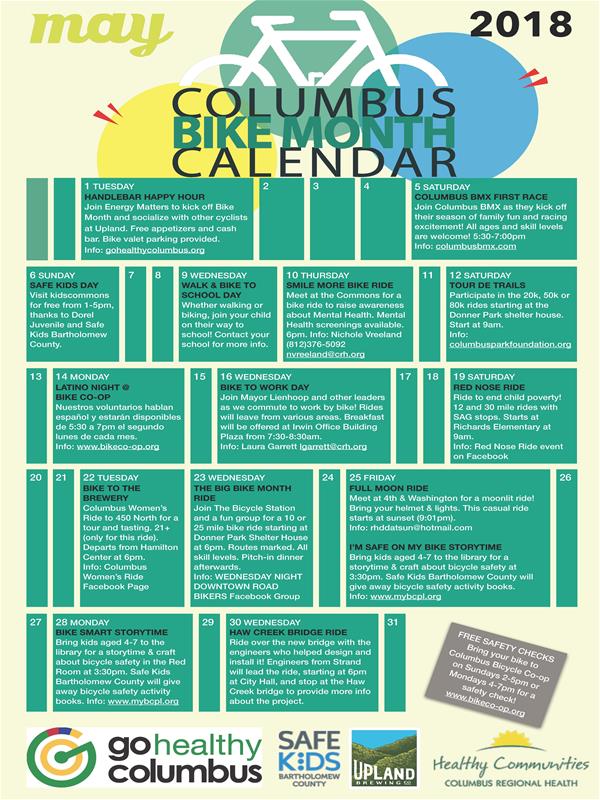 Want more stories like this? Subscribe to our E-newsletter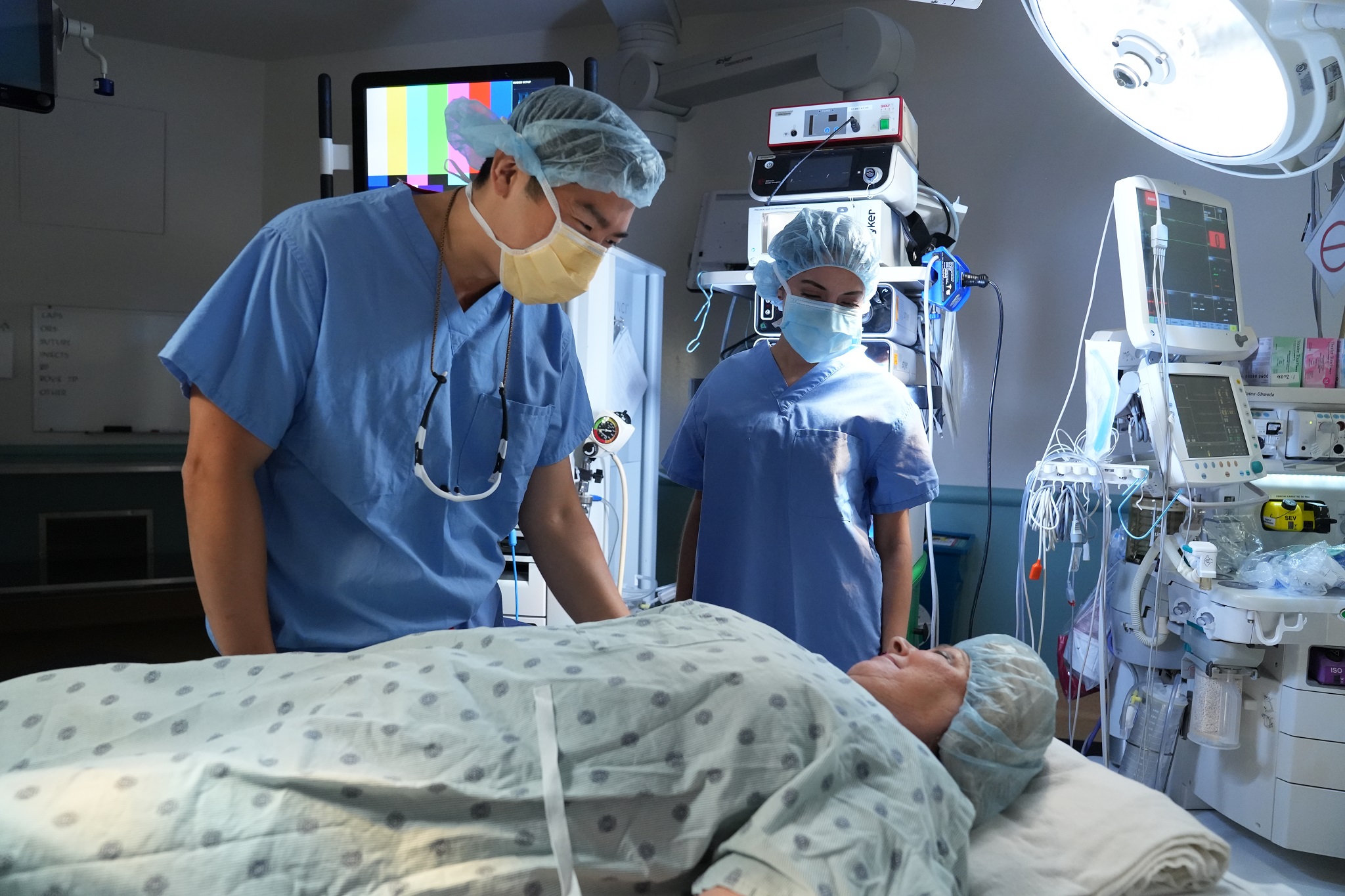 The Weight Loss Institute of Columbus Regional Health is revolutionizing weight loss surgery with a groundbreaking addition to its surgical toolkit – the da Vinci Surgical System robot.