CRH and area physician receive national awards in healthcare excellence
Columbus Regional Health was recently nationally recognized with two awards for excellence in Healthcare Leadership and Overall Quality Scores Improvement a by PRC, a leader in the healthcare intelligence space.
Dr. Deepak Jasuja
received the Healthcare Leadership Award for Physician Excellence for 2022 from PRC. Dr. Jasuja treats patients in Columbus Regional Hospital's Critical Care Unit, as an Intensivist, and is a Nephrologist at
Southern Indiana Nephrology and Hypertension
. He is the Medical Director for Nephrology and Hypertension services. His passions include physician leadership, operational efficiency, process and quality improvement, education and mentorship of medical students, and advanced practice providers. He is an Adjunct Clinical Assistant Professor of Medicine with Indiana University School of Medicine, Medical Sciences Program- Bloomington campus. Dr. Jasuja also serves on the Board of Directors at National Kidney Foundation of Indiana.
In addition, the Columbus Regional Health organization was awarded a designation of "Excellence" for improved overall quality scores in the following: HCAHPS (Hospital Consumer Assessment of Healthcare Providers and Systems) measures, Emergency Services, Provider Services, and Outpatient Services, due to an improvement in scores in those areas from 2021. The HCAHPS measure of Excellent is up 3.8 points with every dimension showing a positive increase; ED patients rating the department as Excellent increased 5.1 percentage points; the Provider Services roll-up increased by 2.8 points; and the Outpatient Services roll-up is up 5.3 points from the end of last year. This competitive national award recognizes organizations that achieve excellence throughout the year by improving patient experiences, healthcare employee engagement, and/or physician alignment and engagement.
About PRC
PRC, a leader in the healthcare intelligence space with the most comprehensive healthcare discovery platform, is taking surveys to a new level. PRC's surveys and intuitive reporting focus on changing the way organizations manage and improve five key areas of the healthcare experience—patient, physician, employee, community, and brand. Over 2,800 healthcare organizations across the United States have used PRC to listen, understand, and take action to create cultures of excellence. To ensure clients have access to leading practices, coaches, and learning resources, PRC is partnered with Healthcare Experience Foundation (HXF) to accelerate paths to excellence. The PRC healthcare discovery platform is a system designed to drive action, optimize engagement, and increase loyalty while building a positive culture across the healthcare ecosystem.
Want more stories like this? Subscribe to our E-newsletter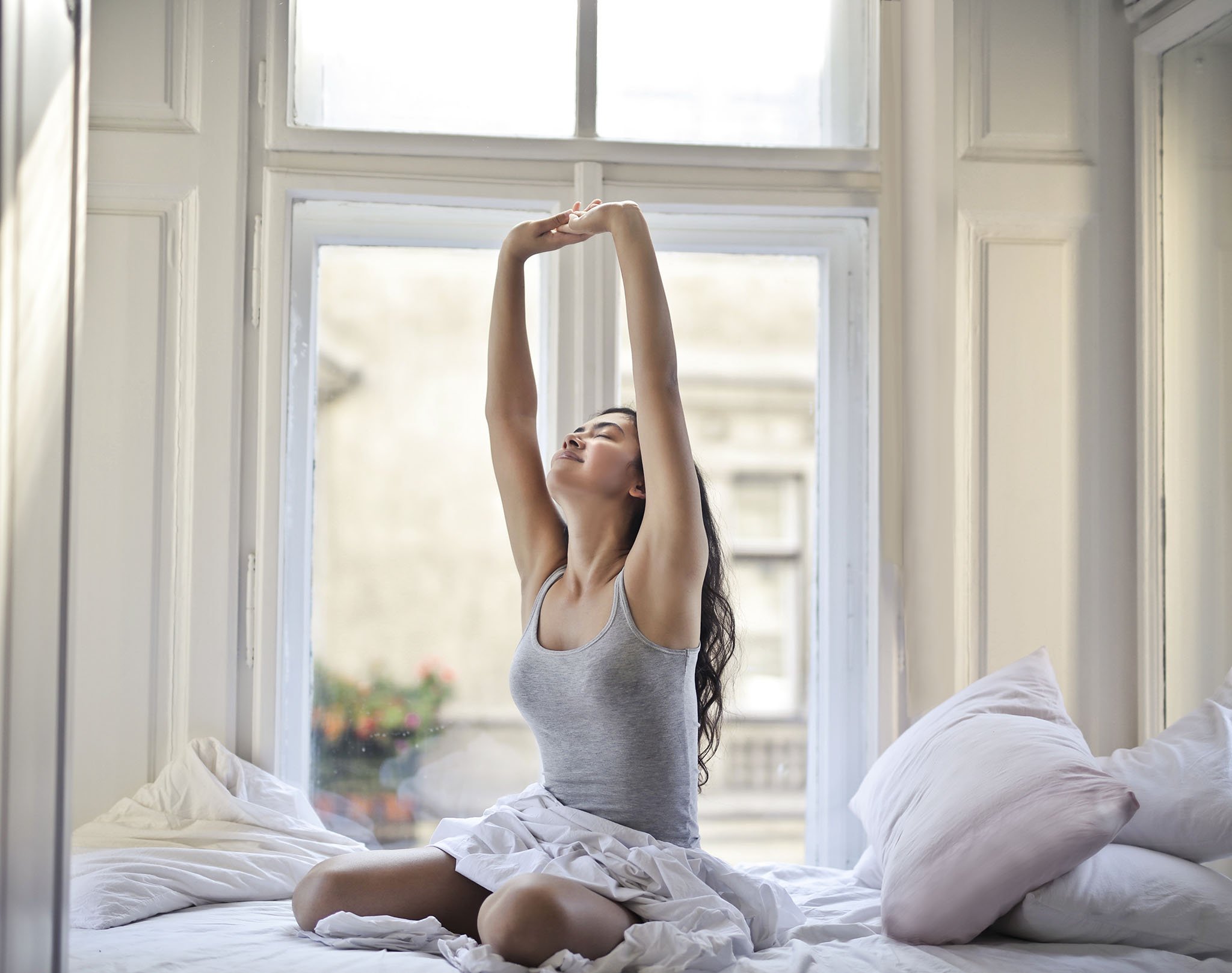 All night, you slept snug as a bug. But come morning, your muscles and joints feel tight and achy. A few simple stretches after your alarm rings can ease tension and pain, boost blood flow, clear your mind and jump-start your day. And another perk? You can even do them in bed!