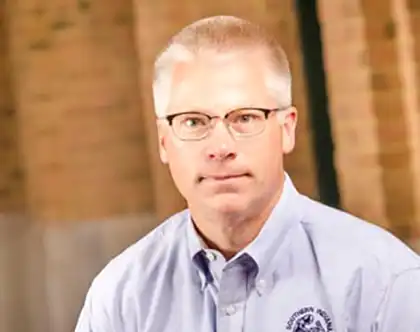 Make an Appointment
812-376-3311
Accepting
New Patients
Specialties
Obstetrics and Gynecology
Gynecology
Robotic Surgery
Physician Group
Southern Indiana OB/GYN
Contact
812-376-3311
Location
2450 NorthPark
Suite A
Columbus, IN 47203
Get Directions
Education & Training
Education Ohio State University
Board Certification Obstetrics and Gynecology
Residency Riverside Methodist Hospital (OhioHealth)
Meet the Physician
In this video, Dr. George Albers of Southern Indiana OB/GYN explains the patient and surgeon benefits of Columbus Regional Health's robotic surgery system.
Biography
George F. Albers, M.D., founded Southern Indiana OB/GYN in 1996.
Dr. Albers received an undergraduate degree from Xavier University in 1988 and graduated from The Ohio State University School of Medicine in 1992.
Dr. Albers served his obstetrics and gynecology residency at Riverside Methodist Hospital in Columbus, Ohio, from 1992-1996, and was board certified in 2001.
Outside the office, Dr. Albers enjoys running, riding his bicycle and golfing. Dr. Albers and his wife have 4 children.
Back to Search Results