Jan 4, 2016
Columbus Regional Health receives patient experience award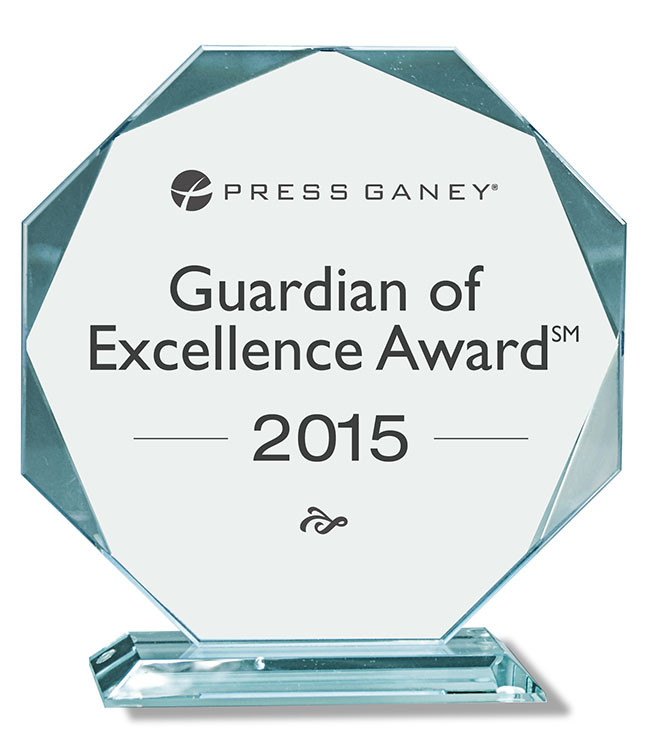 Press Ganey Associates, Inc. named Inpatient Rehabilitation services at Columbus Regional Health a 2015 Guardian of Excellence Award winner for patient experience.
The Press Ganey Guardian of Excellence Award is a nationally recognized symbol of achievement in health care. It honors top-performing facilities that consistently achieve the 95th percentile, or higher, of performance pertaining to the patient experience. Columbus Regional Health submitted data to Press Ganey Associates quarterly that demonstrated its continuous performance in the top 5 percent, including responses from patient surveys about communication with hospital staff and physicians, pain management and cleanliness and quietness of the hospital. This marks the third consecutive year for Columbus Regional Health's Inpatient Rehabilitation services to receive the recognition.
Press Ganey is the nation's leading health care performance improvement company and partners with more than 11,000 health care facilities worldwide, including more than half of all U.S. hospitals.
Media contact: Kelsey DeClue
812.376.5342, [email protected]