Mar 7, 2017
Our Hospice holding Being Mortal free film screening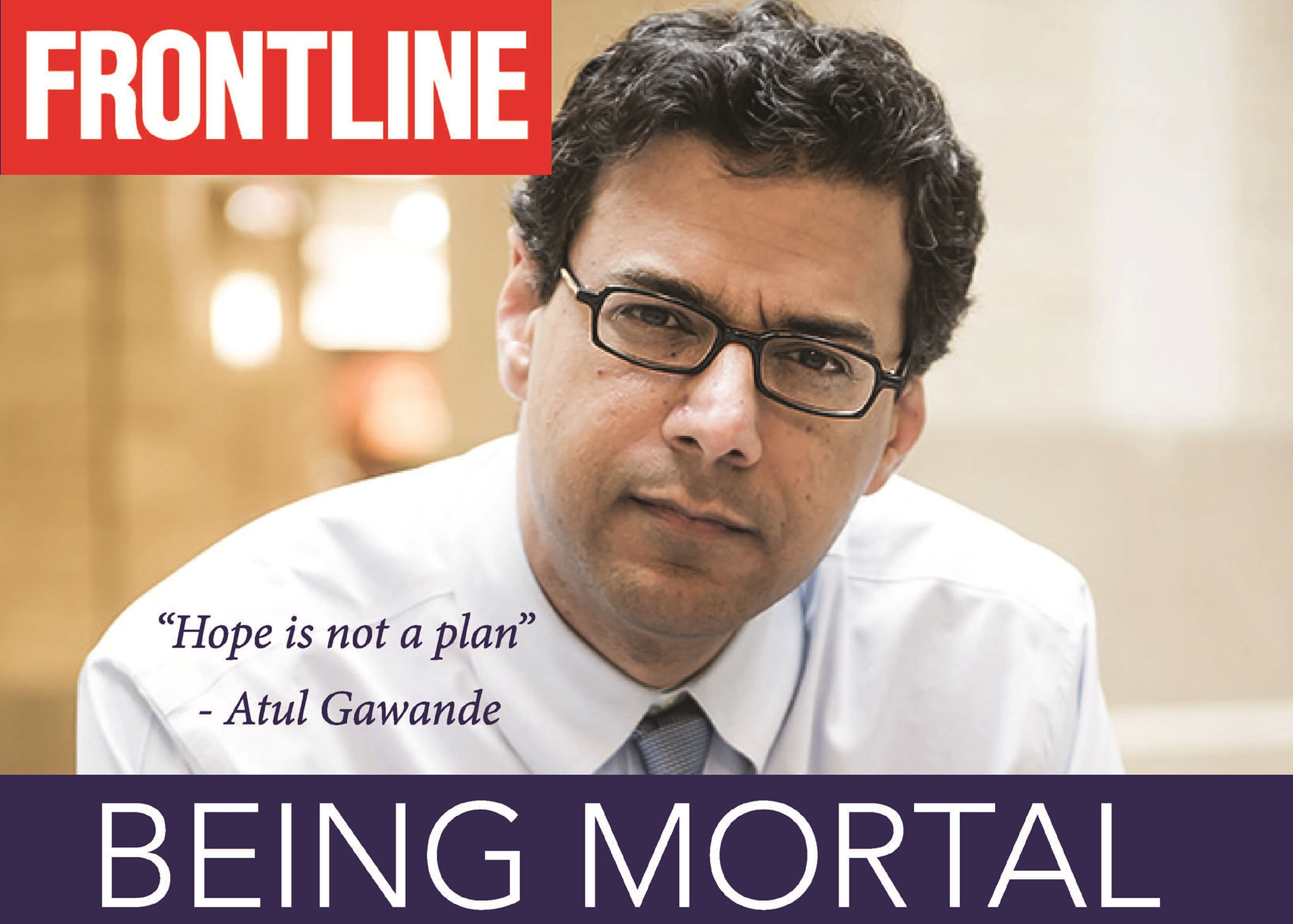 If it were possible you were dying, what would you most want?
Join a national dialogue taking place in your community concerning an inescapable reality of life: death. Gather with friends, neighbors and peers for a free screening of the PBS FRONTLINE documentary Being Mortal. Based on the best-selling book Hope Is Not a Plan by Dr. Atul Gawande, this film explores the hopes of patients and families facing terminal illness and their relationships with the doctors, nurses and family members who care for them.
The 60-minute film will be followed by an open discussion with experts from Our Hospice of South Central Indiana.
Where: WellConnect, 237 Washington Street, Columbus, IN 47201
Date: Thursday, March 30, 2017
Time: Noon-1:30 p.m. Lunch will be provided.
Registration is required by calling 800-699-1019 or online at www.crh.org/events.
The free screening is made possible by a grant from the The John & Wauna Harman Foundation in partnership with the Hospice Foundation of America.