Apr 26, 2018
Health system president establishes fund for addiction treatment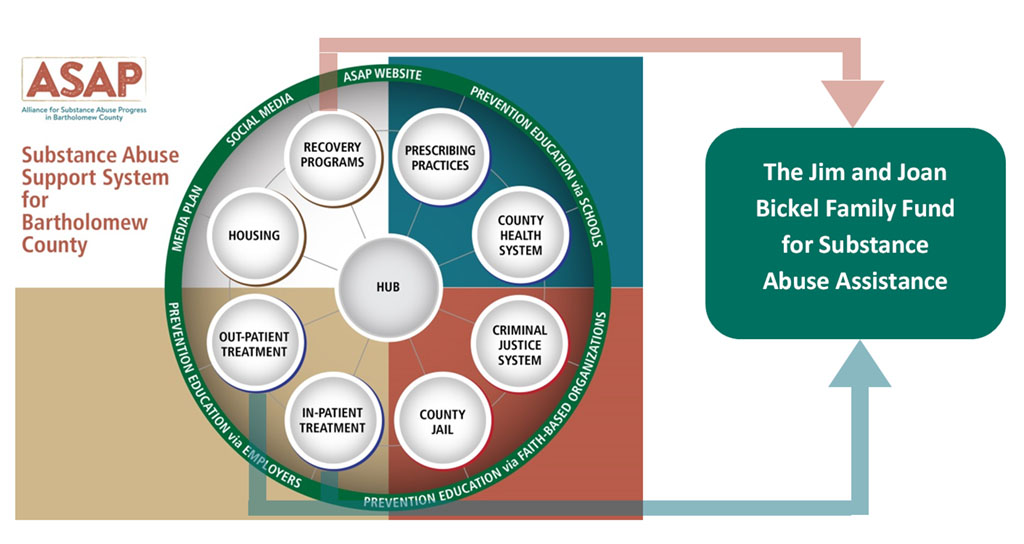 Columbus Regional Health President and CEO Jim Bickel and his wife, Joan, established this month a new fund to support substance abuse treatment programs and services as identified by the Alliance for Substance Abuse Progress in Bartholomew County (ASAP).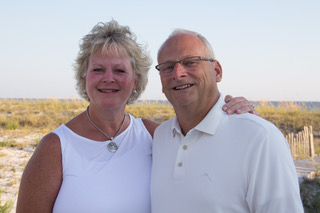 The Jim and Joan Bickel Family Fund for Substance Abuse Assistance is targeted to support individuals struggling with addiction and their families. This fund will be maintained by the Columbus Regional Health Foundation (CRHF).
Establishment of the fund via a monetary start-up gift is motivated by their personal experience in trying to navigate and find appropriate substance abuse treatment programs for a loved one and the need to find family education and support.
"The process can be overwhelming to understand treatment and support options for both the individual and the family. Joan and I hope this fund can assist families facing these challenges," said Jim. "Addiction treatment and recovery is a road the entire family travels."

The Jim and Joan Bickel Family Fund for Substance Abuse Assistance will provide assistance options for individuals and families dealing with the effects of addiction.
"This generous gift and commitment from Jim and Joan is integral in establishing the role of Columbus Regional Health Foundation's emphasis on treatment and recovery fundraising," said Julie Abedian, CRHF President and CRH Vice President of Corporate Responsibility and Community Partnerships. "The fund provides important, much-needed resources for those addicted, and their loved ones, who are also suffering."

Additional donations can be made to the fund here.